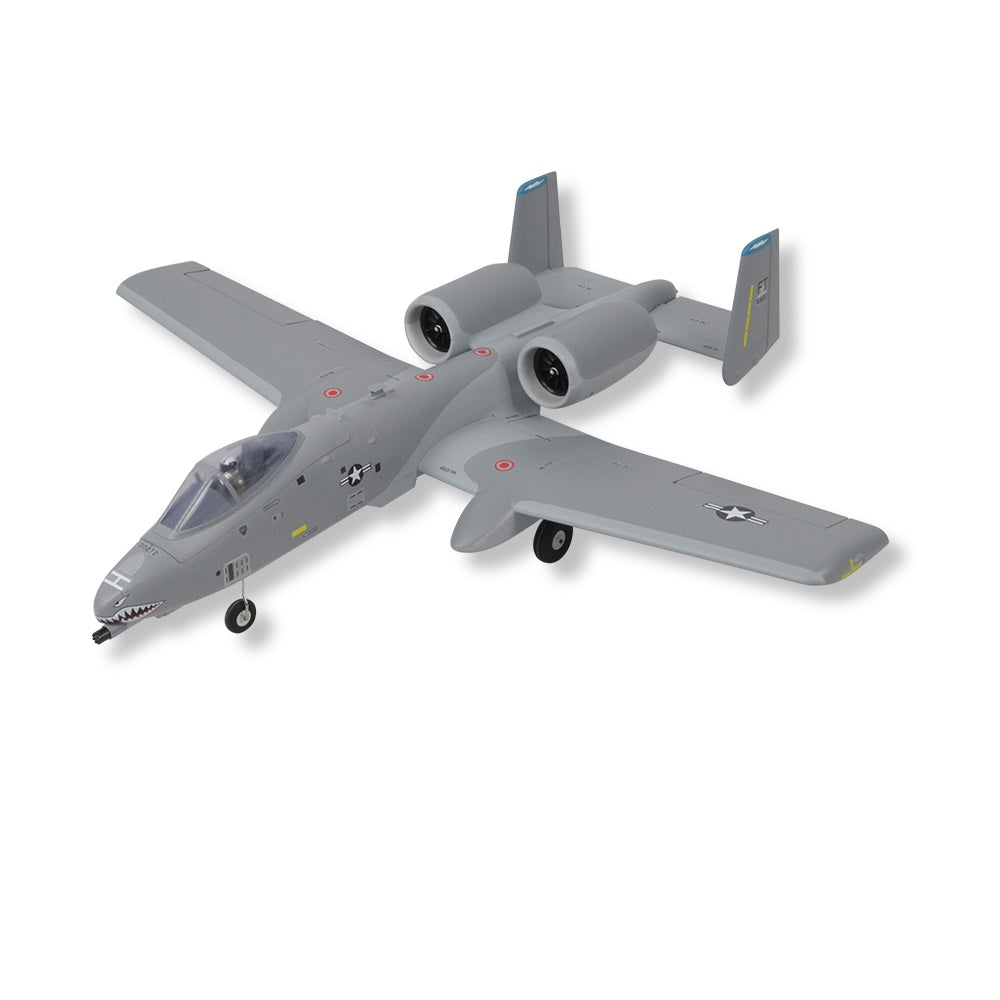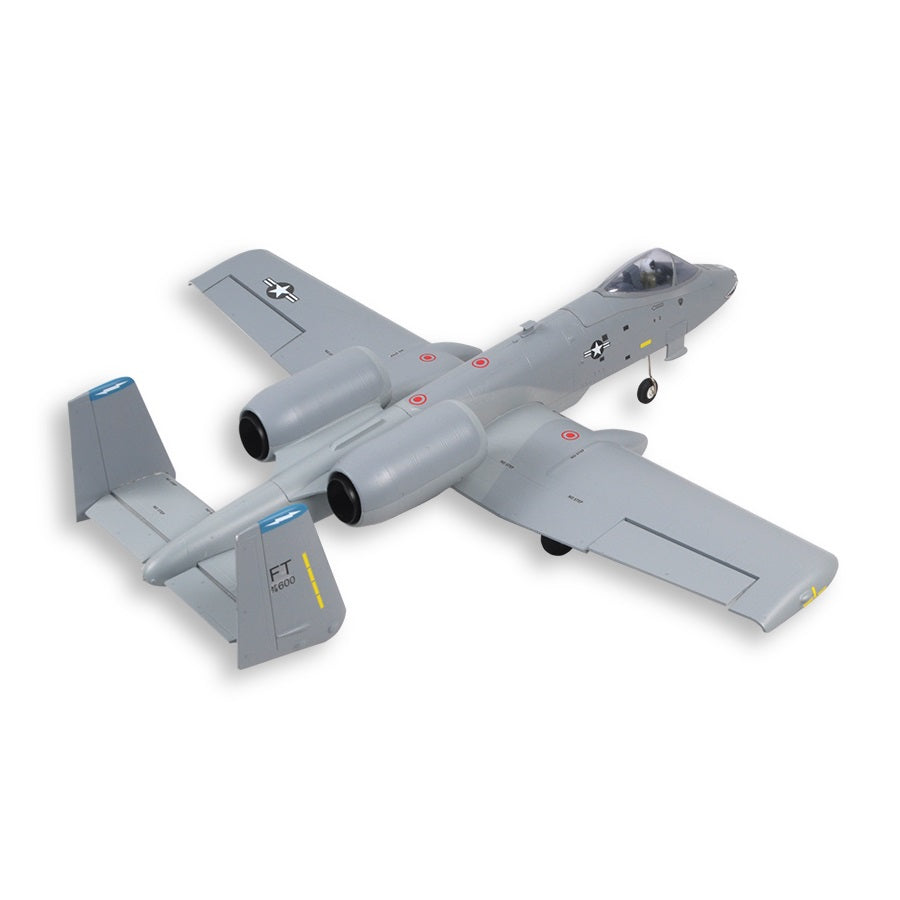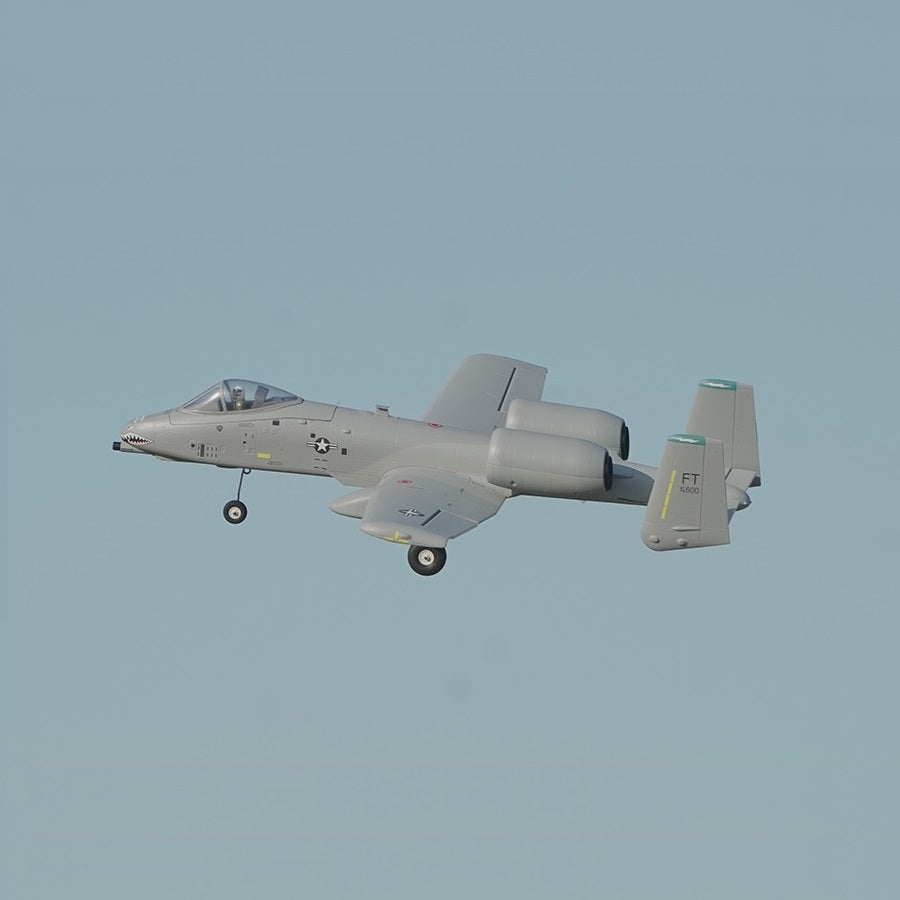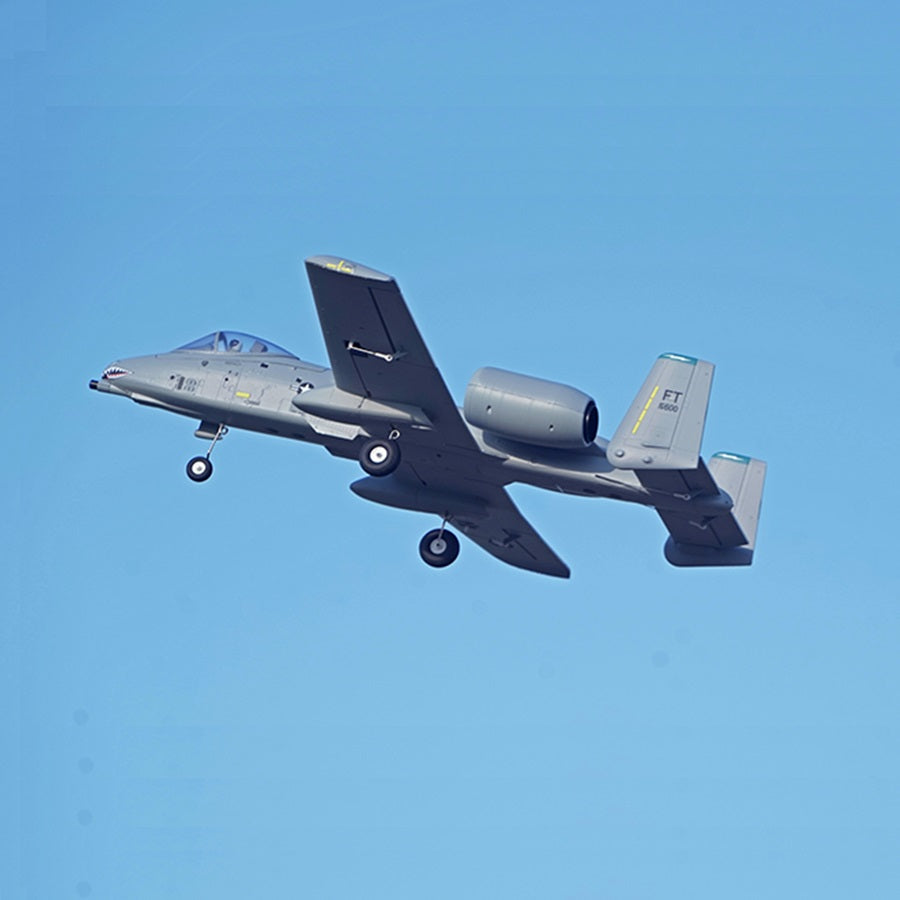 XFly A-10 Twin 50mm EDF Jet PNP
 The famous close-air support A-10 Thunderbolt, well known as the "Warhog" or "Tank Killer", is now available at XFly Model--the new XFly A-10 Thunderbolt II twin 50mm EDF jet. Powered by a single 4S 2200mAh-2600mAh, the 4S-compatible brushless motors and 40-amp ESCs that are matched to two 12-blade 50mm fans produce an abundance of top speed and thrust compared to other models in its class, while also delivering a wide range in flight times.
This is a must have for your hanger!

What are included:
XFly A-10 12-blade Jet, Motor, ESC. Servos
What are required:
4-channel radio system
4S, 14.8V, 2600 mAh Lipo battery with EC3 connector and charger
1 hour assembly time
Specifications:
Material: EPO Foam
Wing Span: 1000 mm (39.4 in)
Flying Weight: 1.2kg (2.7 lb)
Wing Loading: 74 g/dm²  
Fuselage Length: 920mm (36.2 in)
Center of Gravity: 45mm from the leading edge
Motor: 2627 KV4600 x2
ESC: 40A ESC x2
Servo: 4 x 9g digital servos 
Elevator: Yes
Rudder: No
Ailerons: Yes
Flaps: No
Landing Gear: Fixed