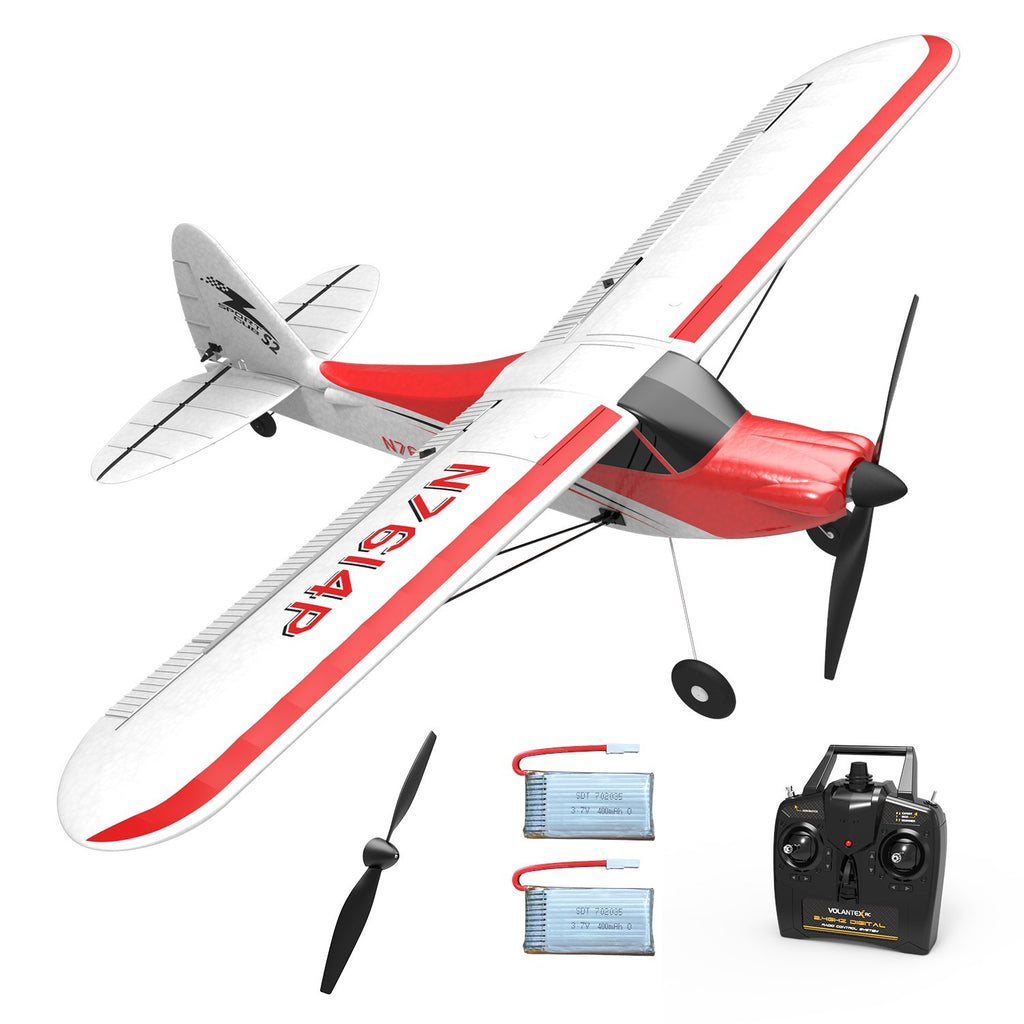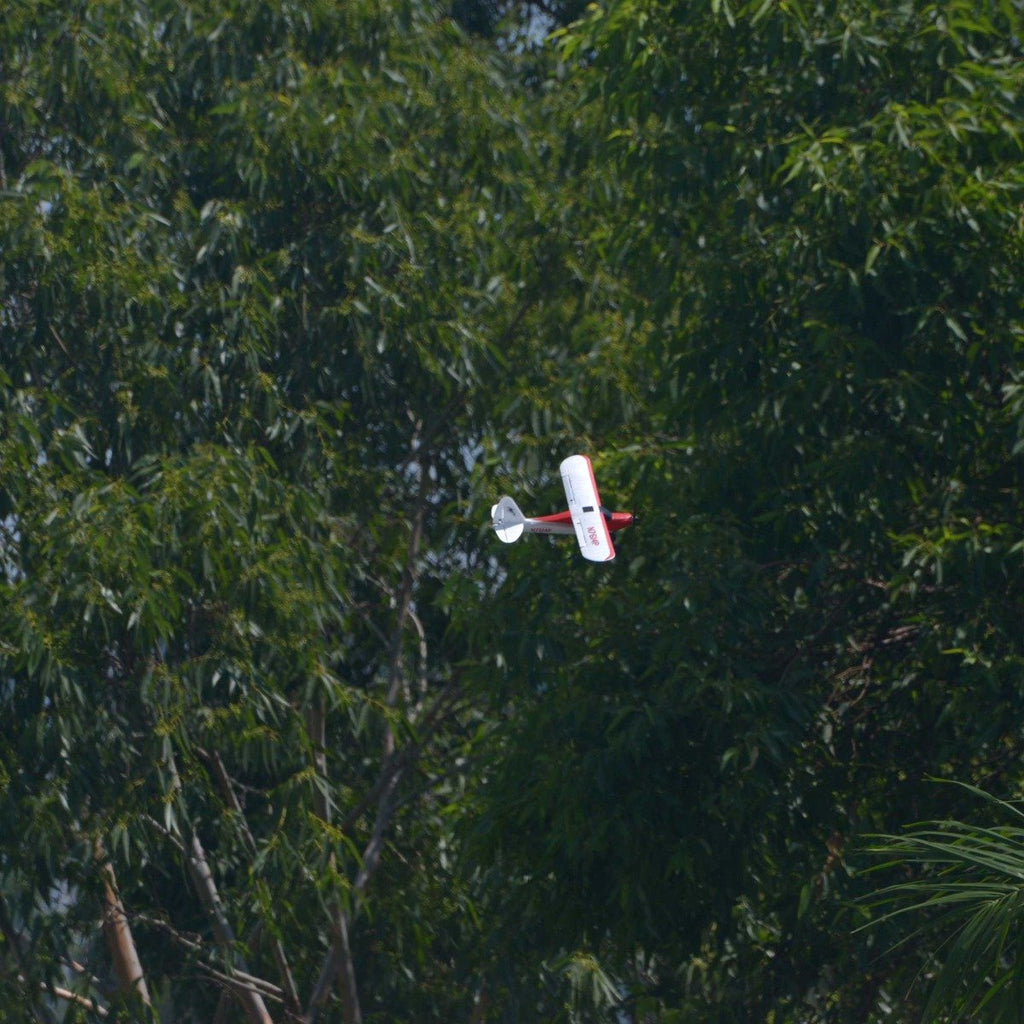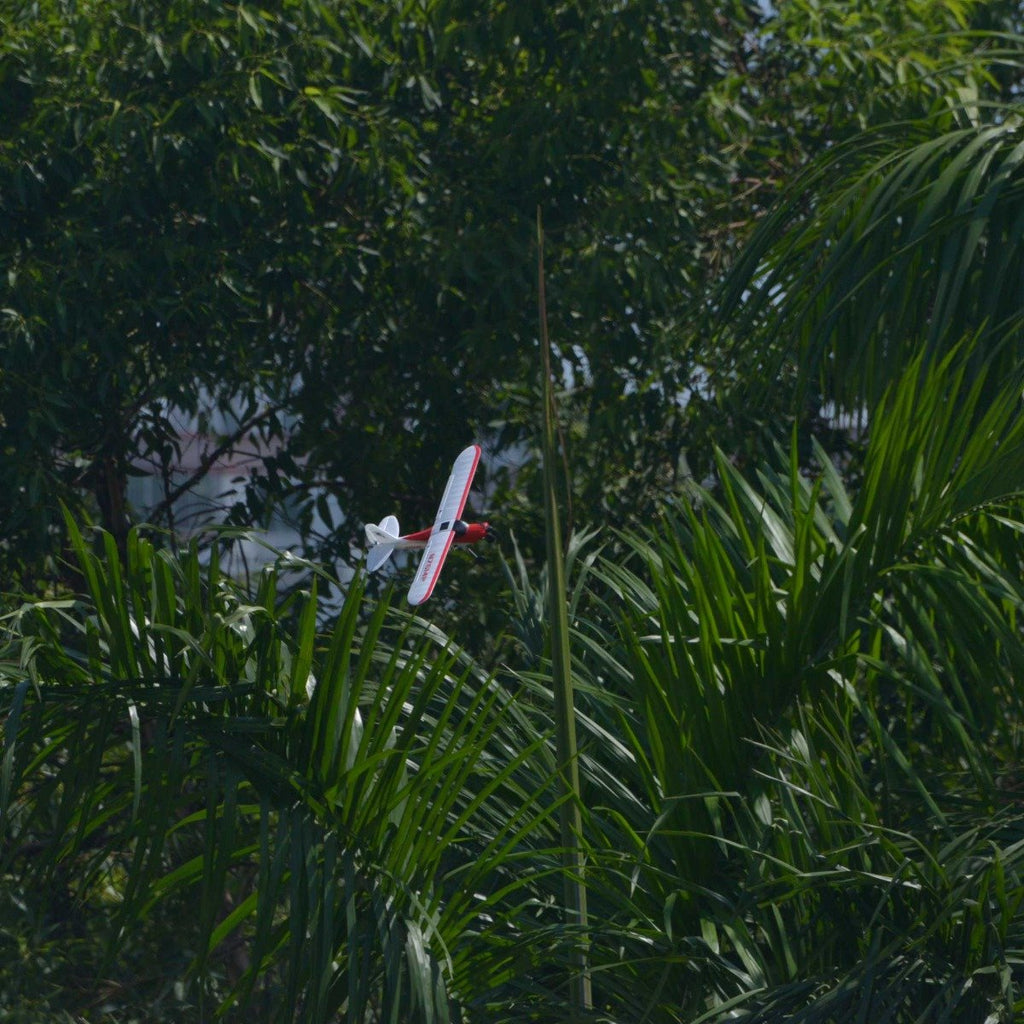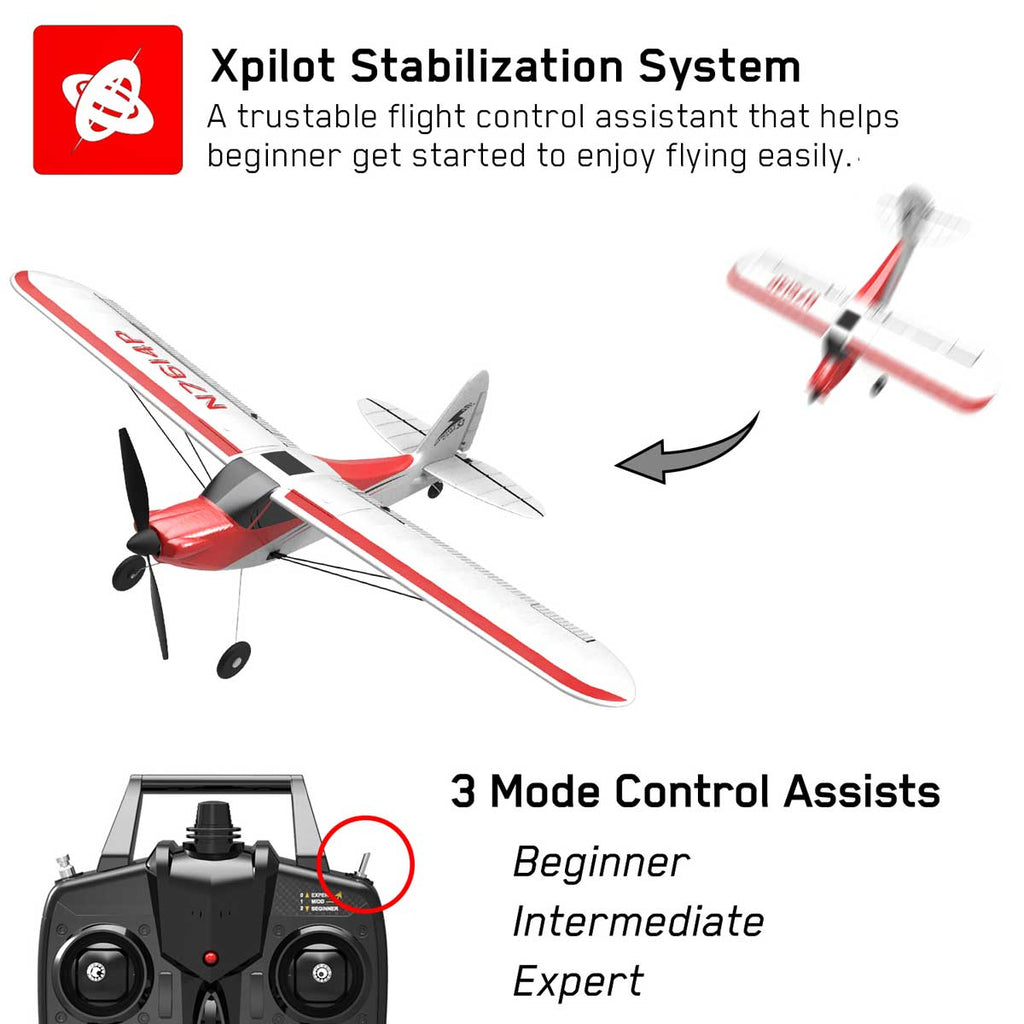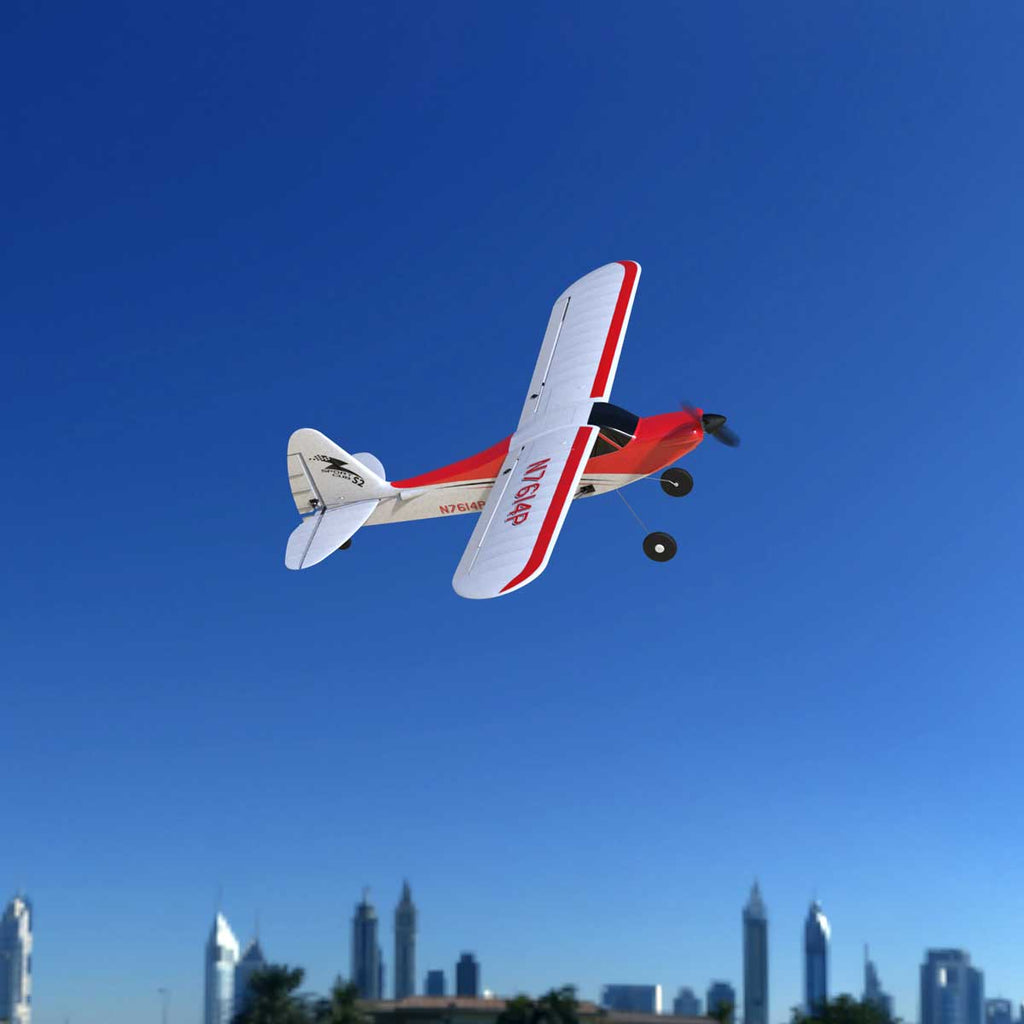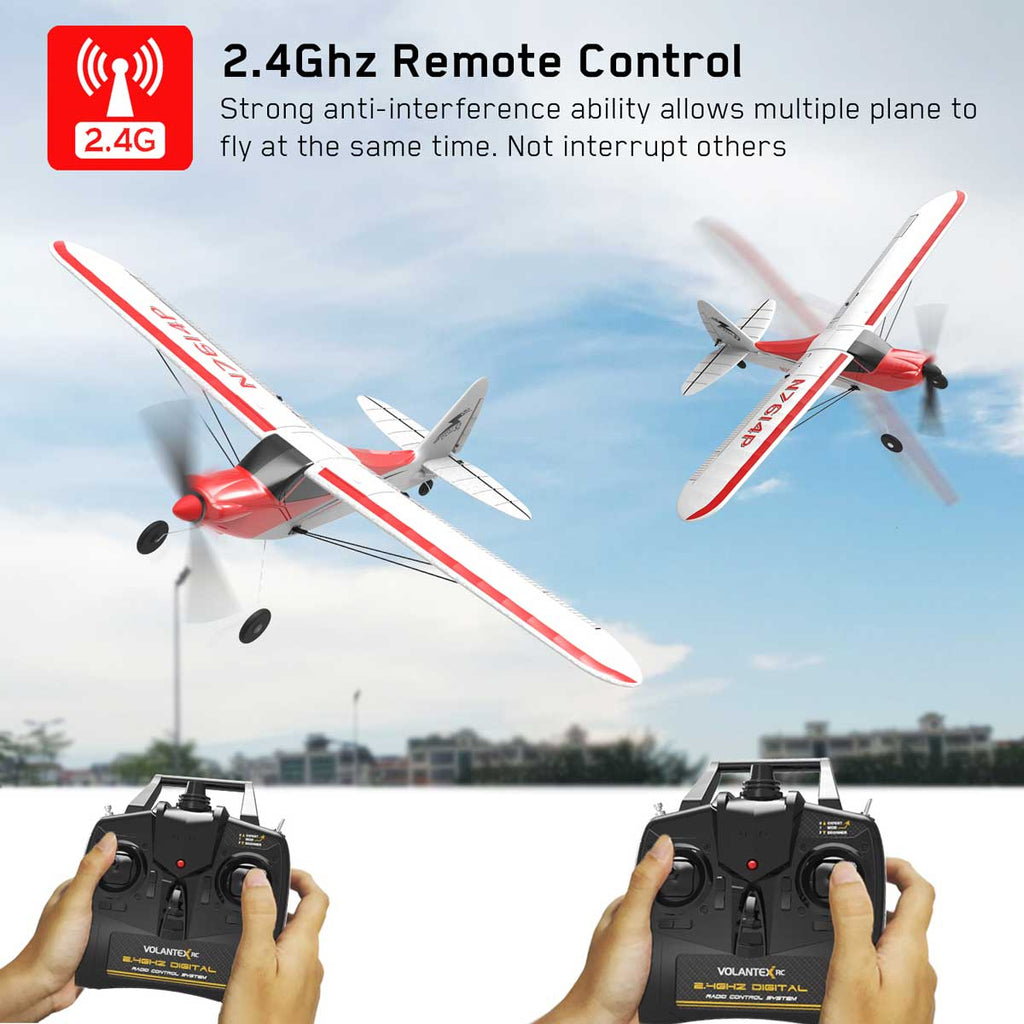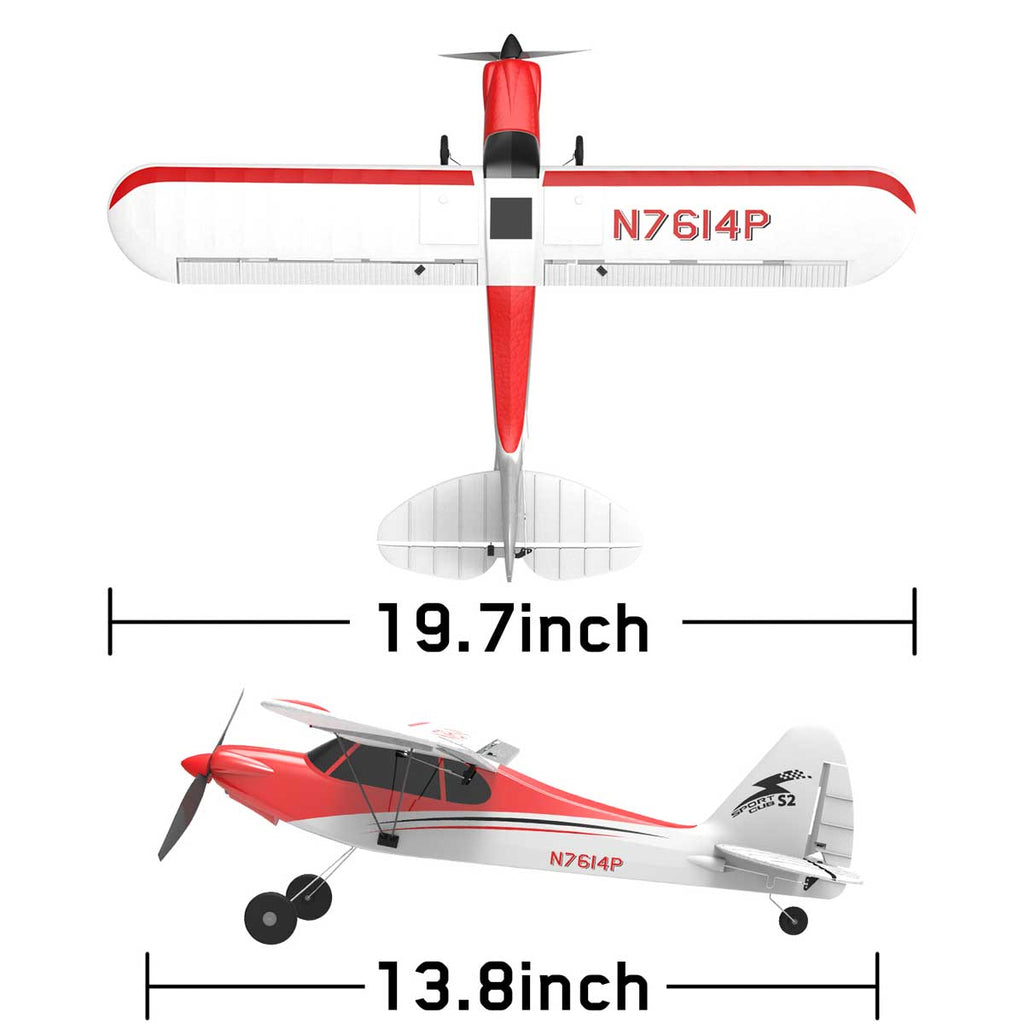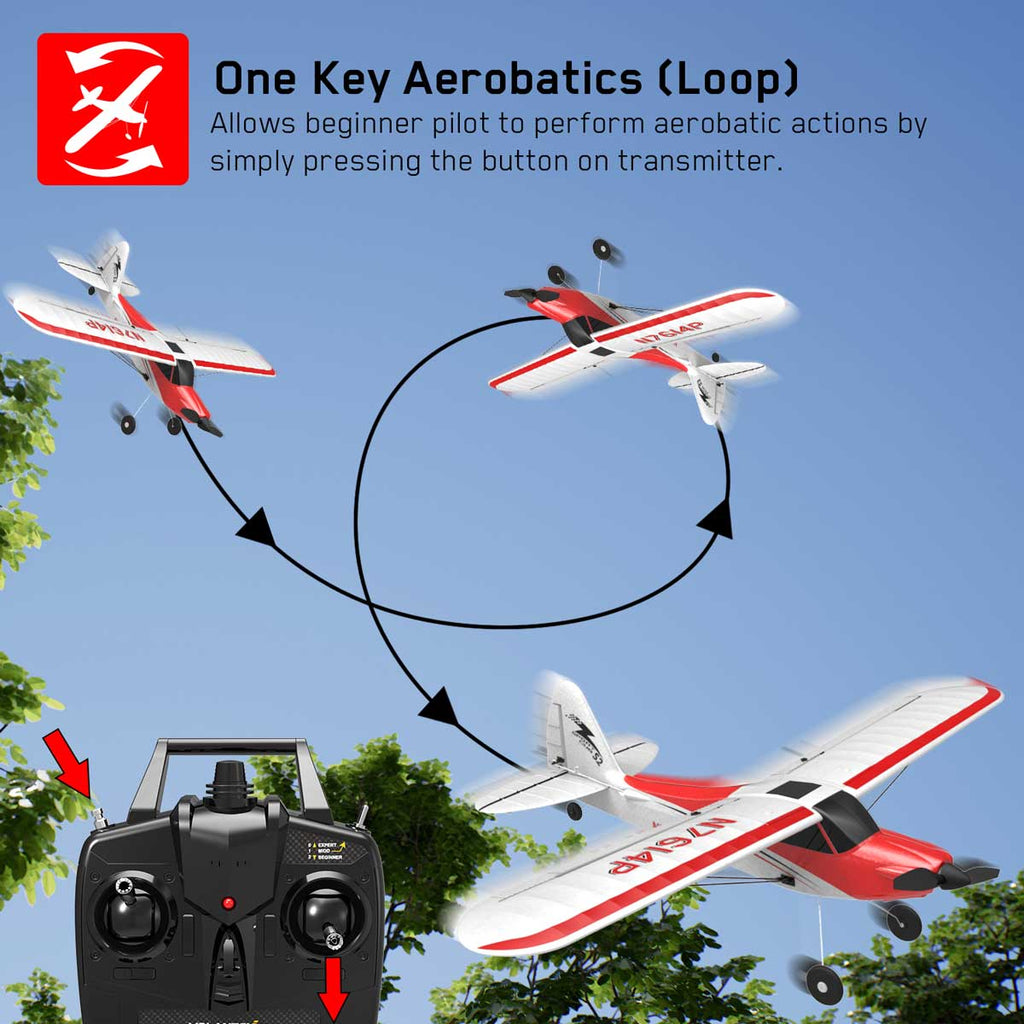 VOLANTEXRC Sport Cub 500mm Wingspan 4Ch RC Trainer Airplane W- 6-Axis Gyro RTF
VOLANTEXRC 4-Channel RC Trainer Airplane Sport Cub 500 RTF with Xpilot Stabilization System, One Key Aerobatics and One-Key U-Turn
VOLANTEXRC Suport Cub 500 RC Trainer Airplane with 6-Axis Gyro system, durable material is one of the best rc trainer airplanes for beginners. Powerful over-grade motor system, 3-level flight control assists, Aerobatic button bring you a lot of fun. 
Its mini size makes it the ideal choice for a smaller trainer model that can be flown in small parks, at sports fields, indoor basketball court and other suitable spaces where larger models can't typically be flown successfully by beginner pilots. What makes this Cub rather special is the fact that it's so solid in the air, even in a breeze.
GREAT rc trainer airplane FOR OUTDOOR ADVENTURE- 2.4Ghz Radio Control distance of over 320 ft, the strong antijamming capability allows to hold a small flight club party between you and your friends.
FULLY ASSEMBLY READY TO FLY- Fully assembly to get the plane take off within 2 minutes out of box. Portable package to go with you everywhere.

ONE-KEY AEROBATICS
This function includes "flip" and "roll", means that the rc trainer airplane can do aerobatics automatically in two directions if you set it at beginner mode, just need to click the aerobatic button and then turn the right stick up to max position or down to min position. Everyone could enjoy the aerobatic flight even if he/she is a new pilots.
Great Remote Control Airplane: Easy to Control

Xpilot gyro stabilizer system provides superb stable flying even controlled by rookie pilot.

The self-stabilization of gyro system will help flying in any weather condition even in windy days.

3-level flight control assists(Beginner level with full assist/ Intermediate with partial assist/ Expert for manual control) help beginners learn to fly radio control airplane step by step.

 

XPILOT Stabilization System is a trustable flight control assistant that helps beginner get started to enjoy flying easily.

 

- Easily learn to fly with 3 levels- strong assist for beginner, soft assist for advanced, no assist for expert.

- Stabilize your plane in windy conditions.
Gear Box Power System

The gear box system provides more thrust and power to increase the rc airplane's speed and helps to save the battery's power, allowing the plane to fly up to 20 minutes.

 

2.4GHz Radio Control

The 2.4Ghz technology allows more than 20 aircraft's to fly at the same time and flying up to 200 meters that you can not see it. Go and have fun with your friends!