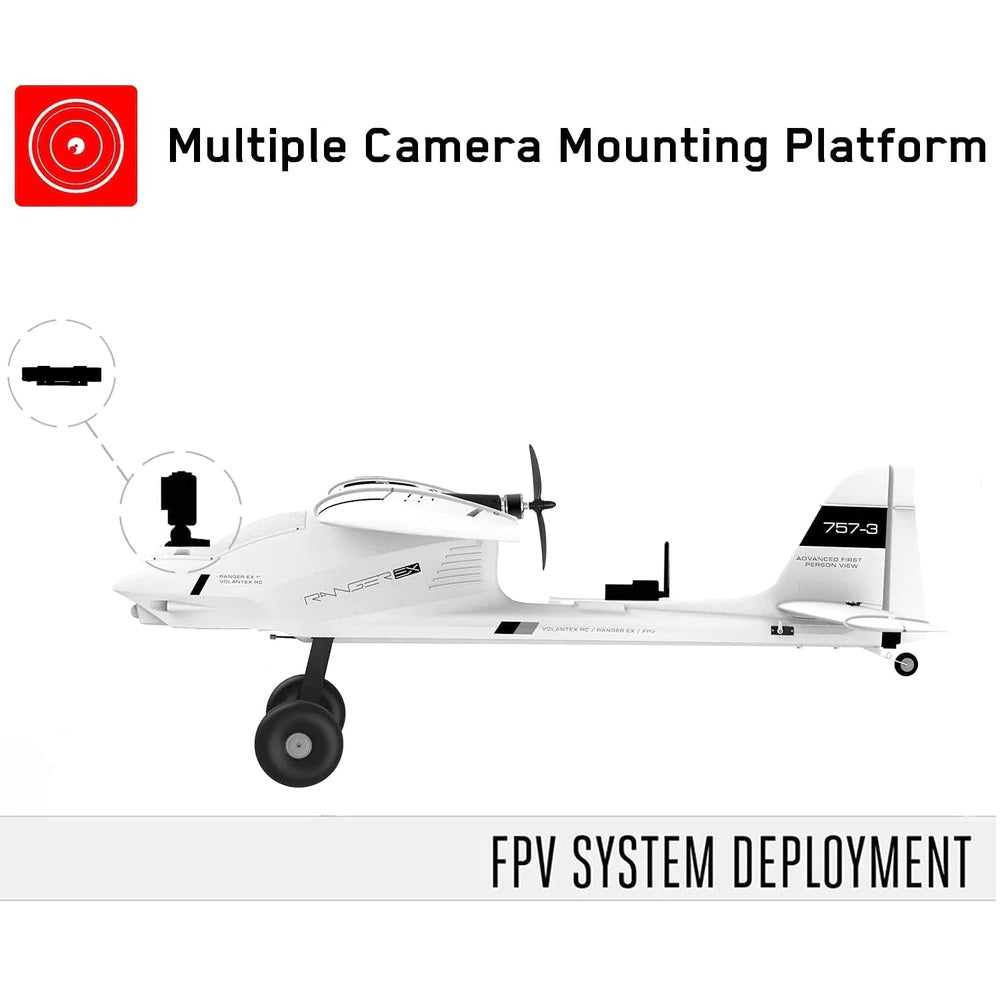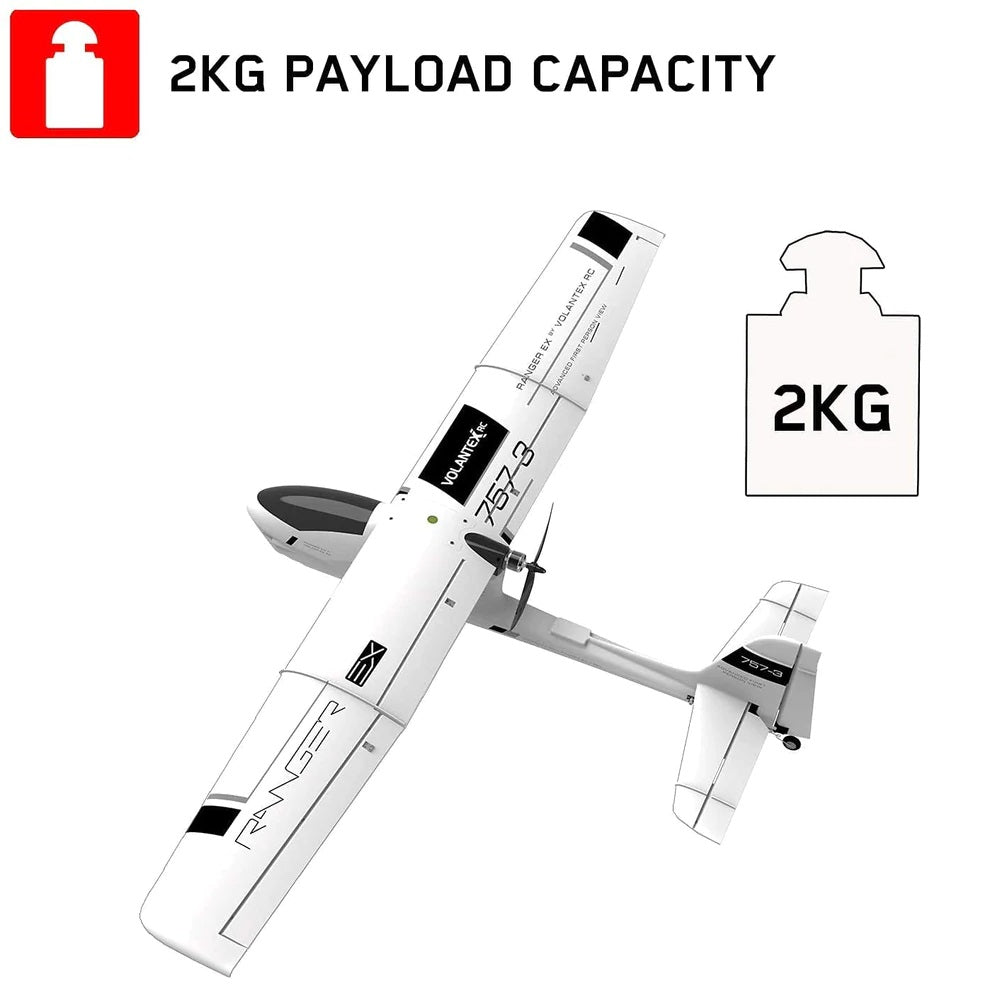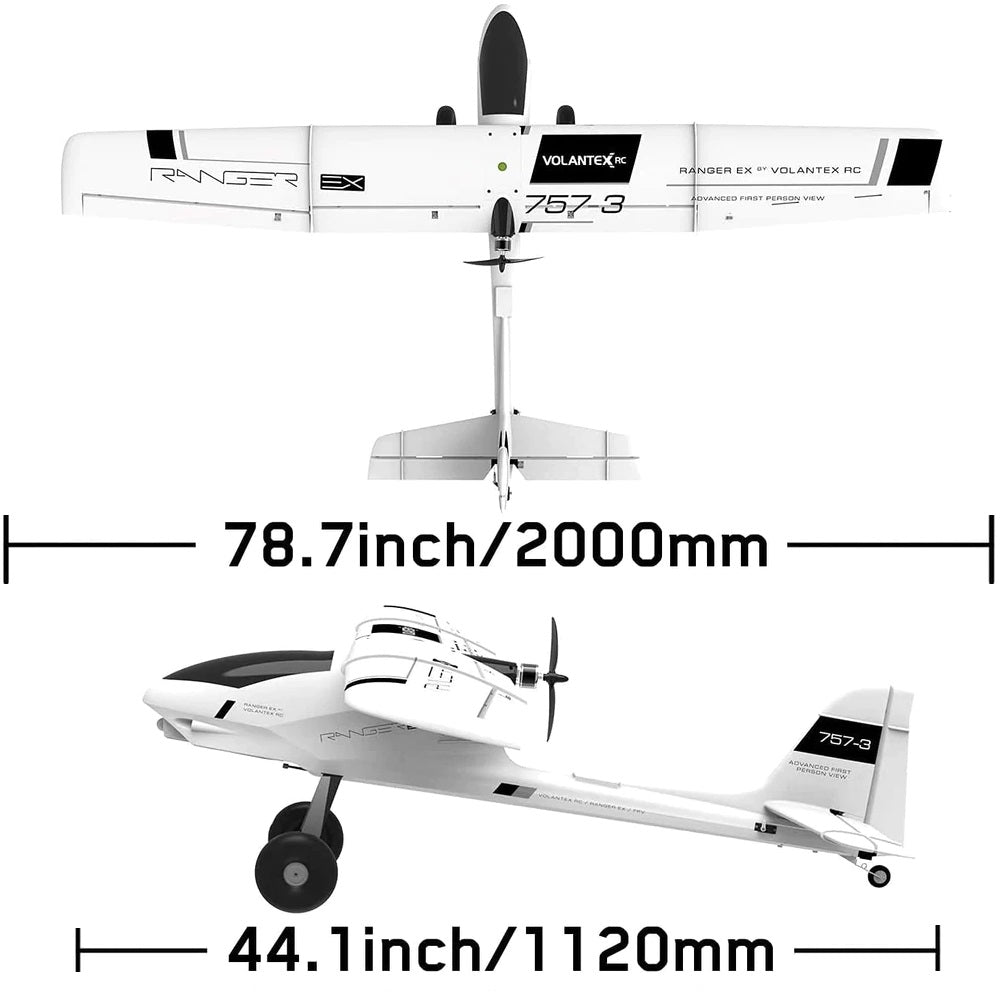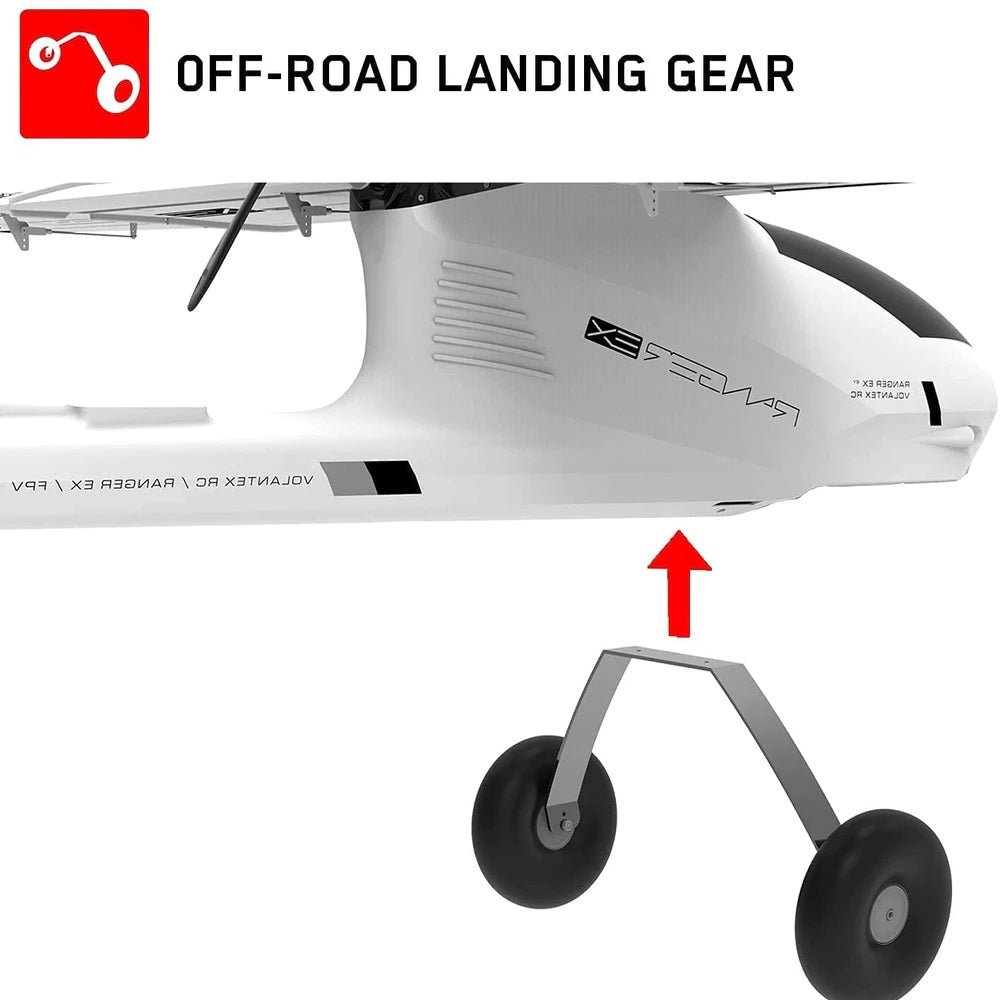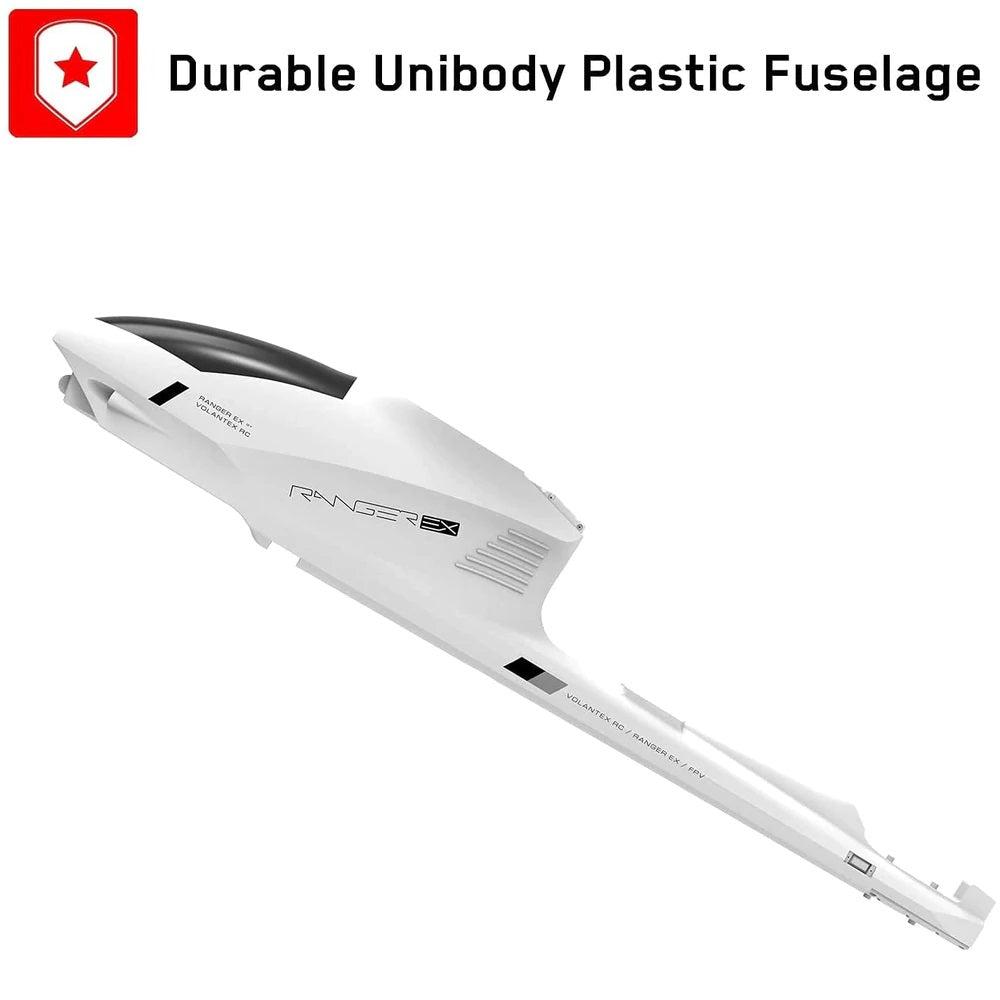 VOLANTEXRC Ranger EX FPV Airplane with 2000m Wingspan PNP
Ranger EX is a airplane is specially designed for Long Range FPV. This durable glider with optional FPV camera mounting offers few greater qualities that every FPV pilot looks forward to have in RC FPV Plane.
This airplane features an 2000mm long wingspan and the airframe is single-body design and made by durable blow molded plastic which provide a better capacity and space to carry almost 2 batteries and equipment.
MULTIPLE CAMERA MOUTING PLATFORM: An optional gimbal and a flat bed for mounting cameras gives you the option of adding different FPV camera, transforming your glider into the perfect FPV model.

INNOVATIVE UNIBODY PLASTIC FUSELAGE: The plane is a uni-body aircraft with a plastic fuselage that offers flexible, lightweight protection in case of crash landings.

2KG PAYLOAD AND VERY BIG SPACE FOR BIG BATTERIES: Thanks to our unibody technology, the plane have much more space and better capacity payload than other foamy plane to carry almost twice capacity batteries and equipment, and sure we have lot more space for cooling down the battery.

REMOTE CONTROL GLIDER AIRPLANE PNP VERSION: One rc plane with servo, brushless motor, brushless ESC.

Specification: Wingspan: 2000mm (78.7"), Length: 1120mm (44.1"), Flying weight: 1500g; Servo: 9g *2pcs+metal gear 9g*4pcs; Motor: Brushless 4023/1050KV; ESC: 40A 5V/5A Switch-Mode BEC.