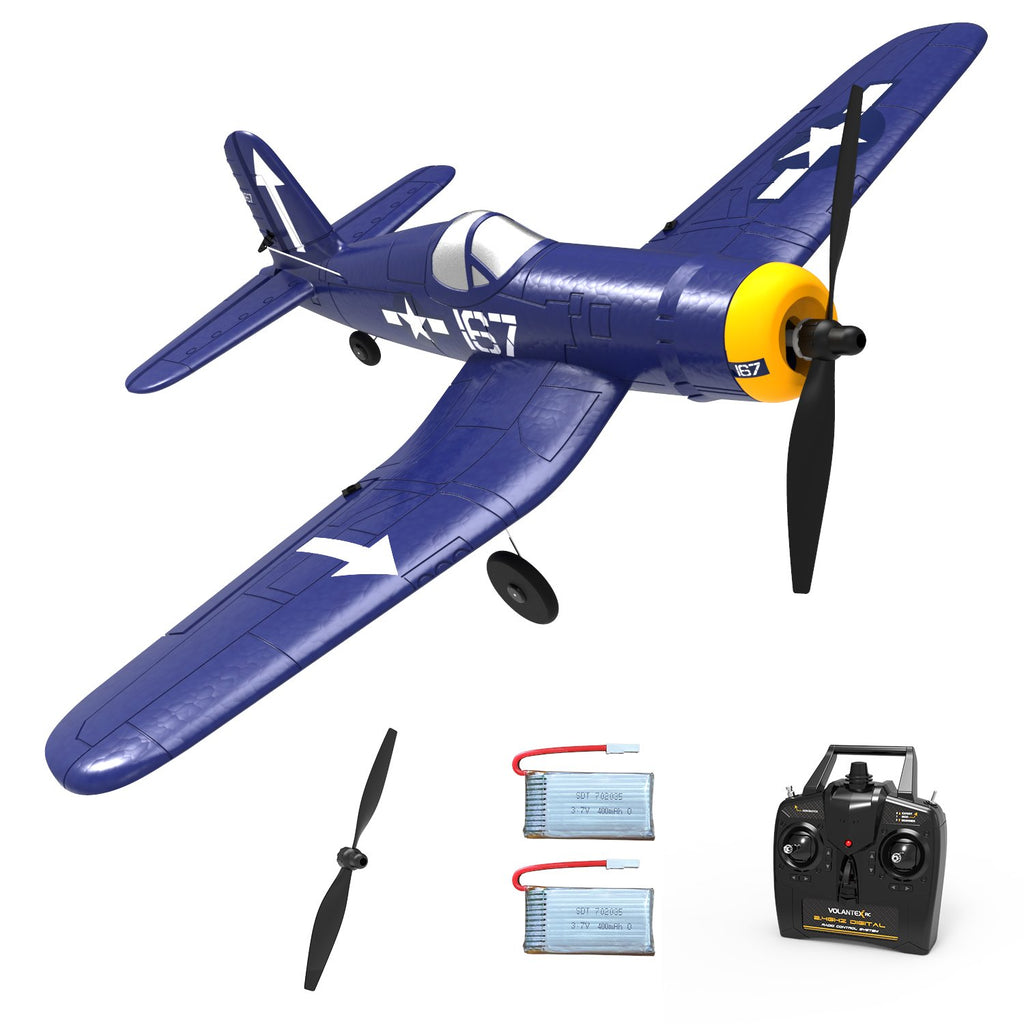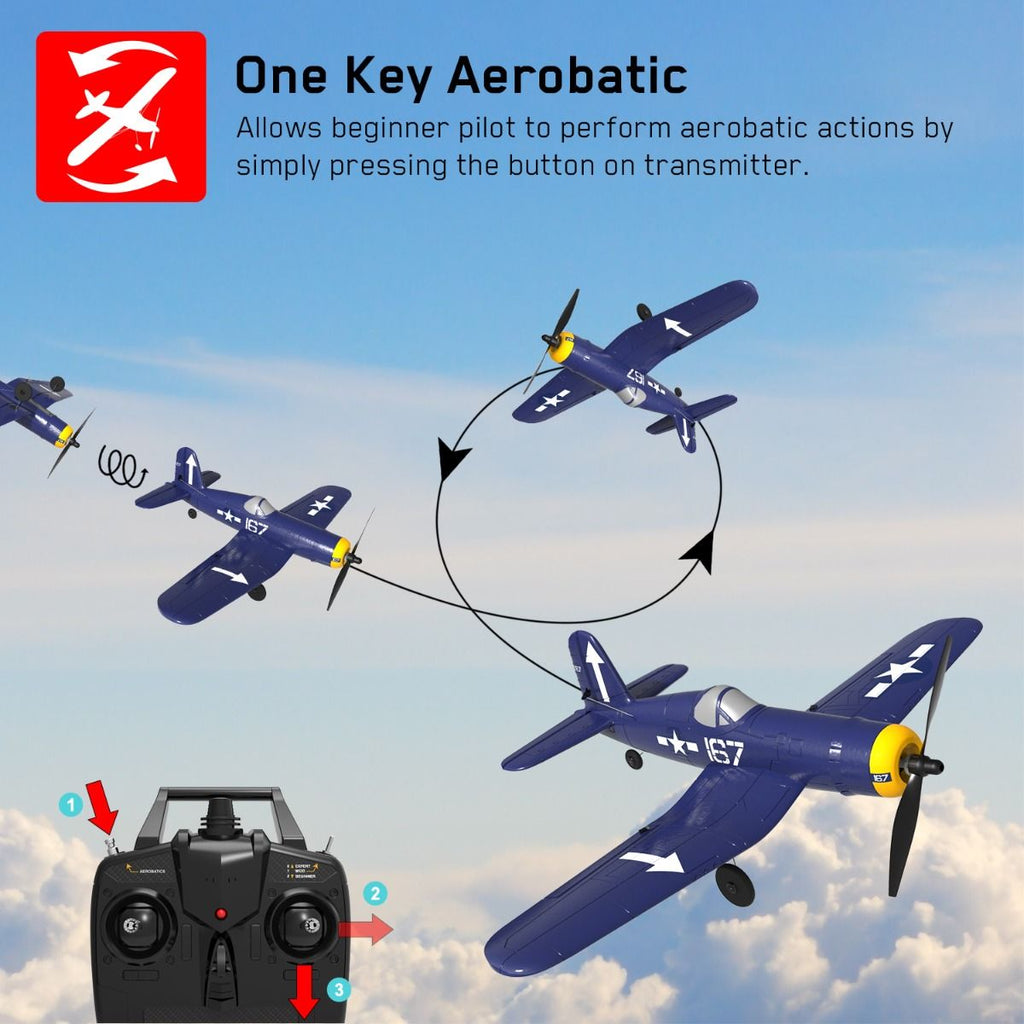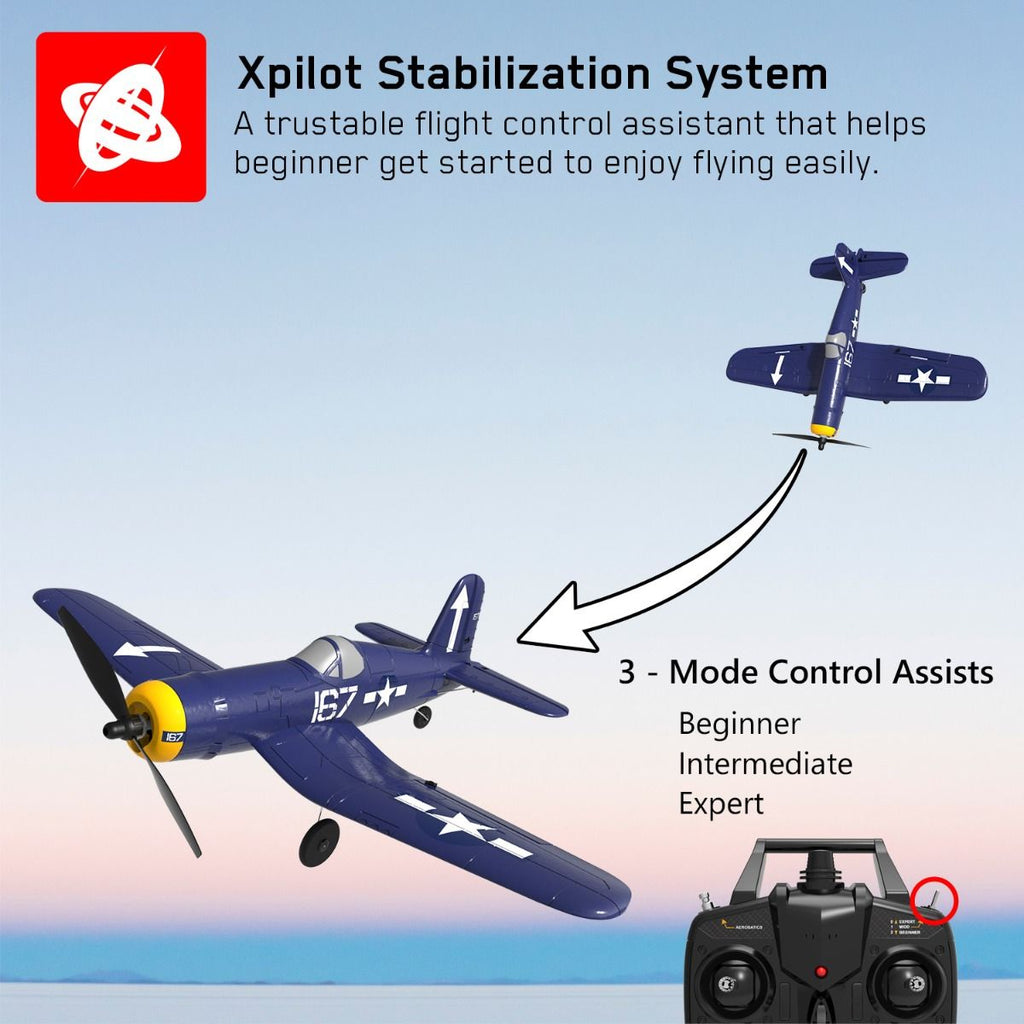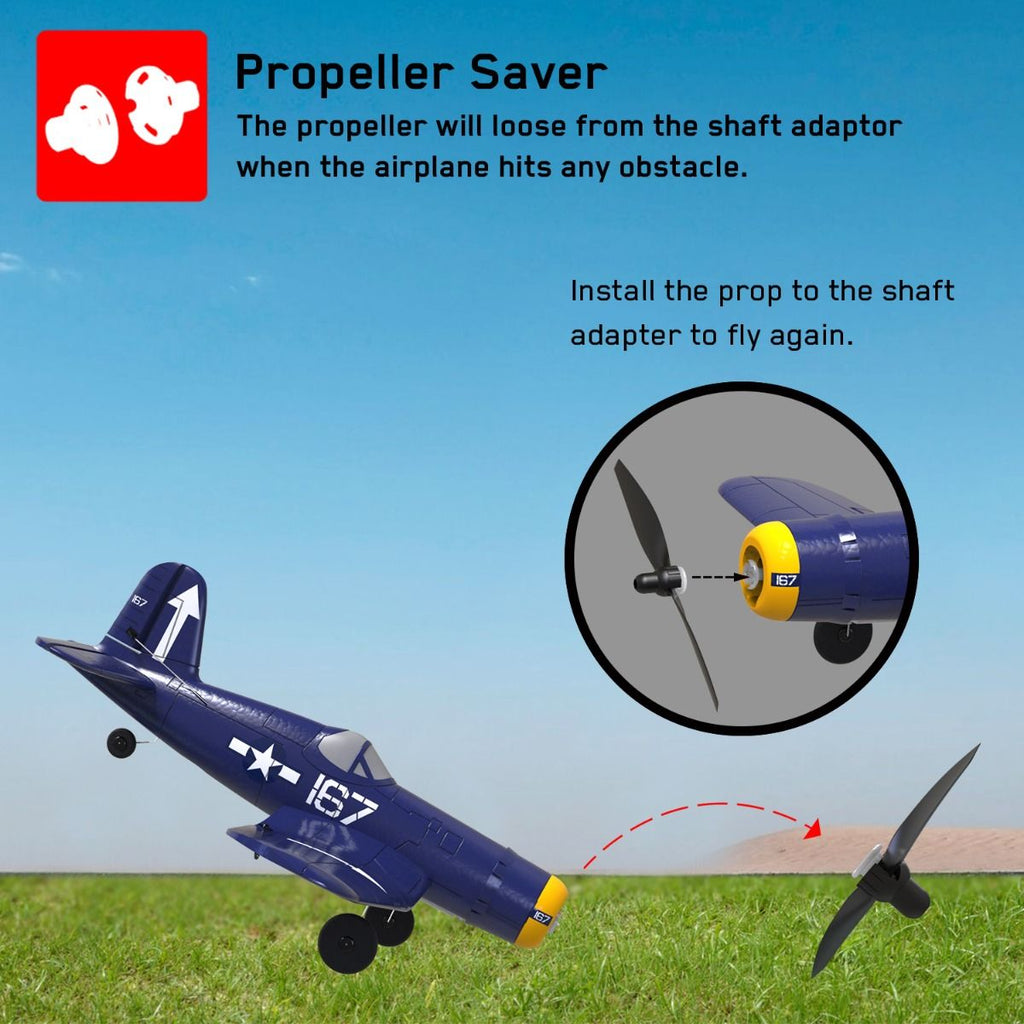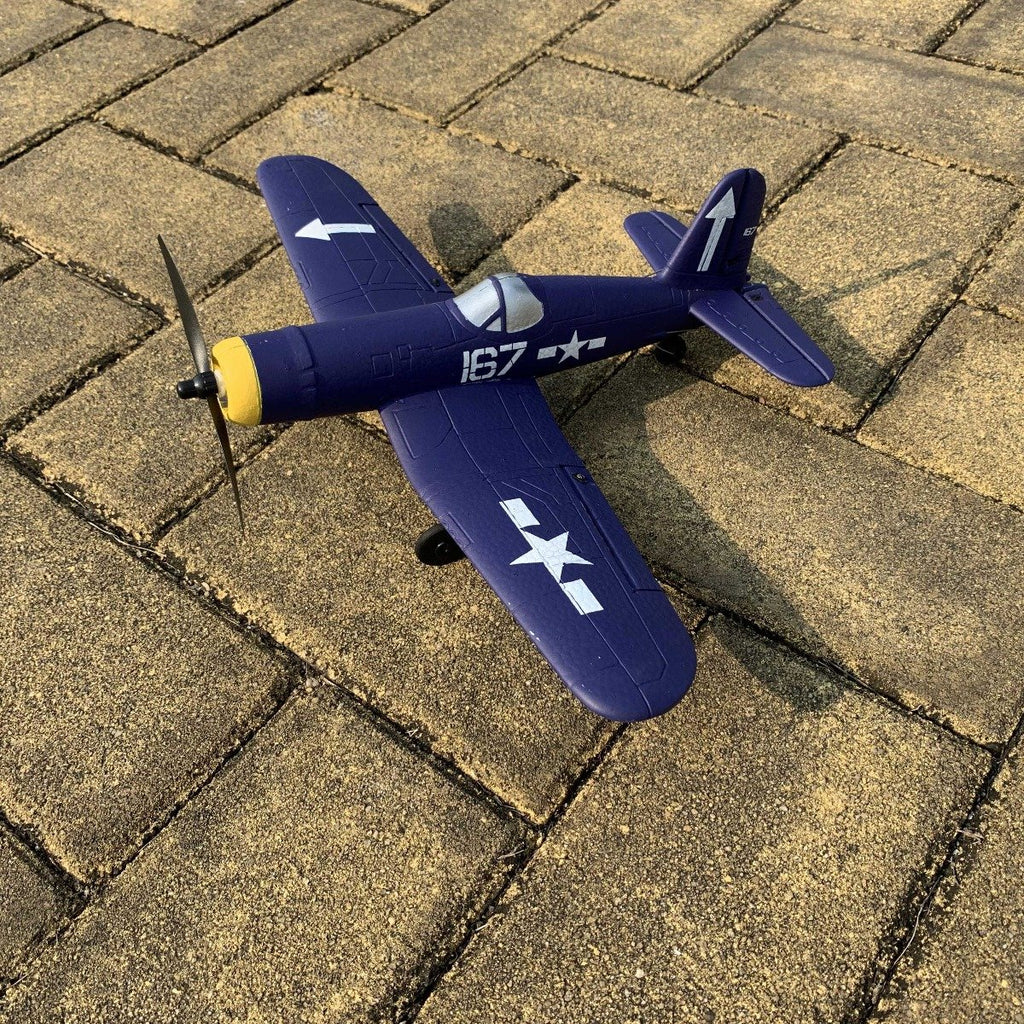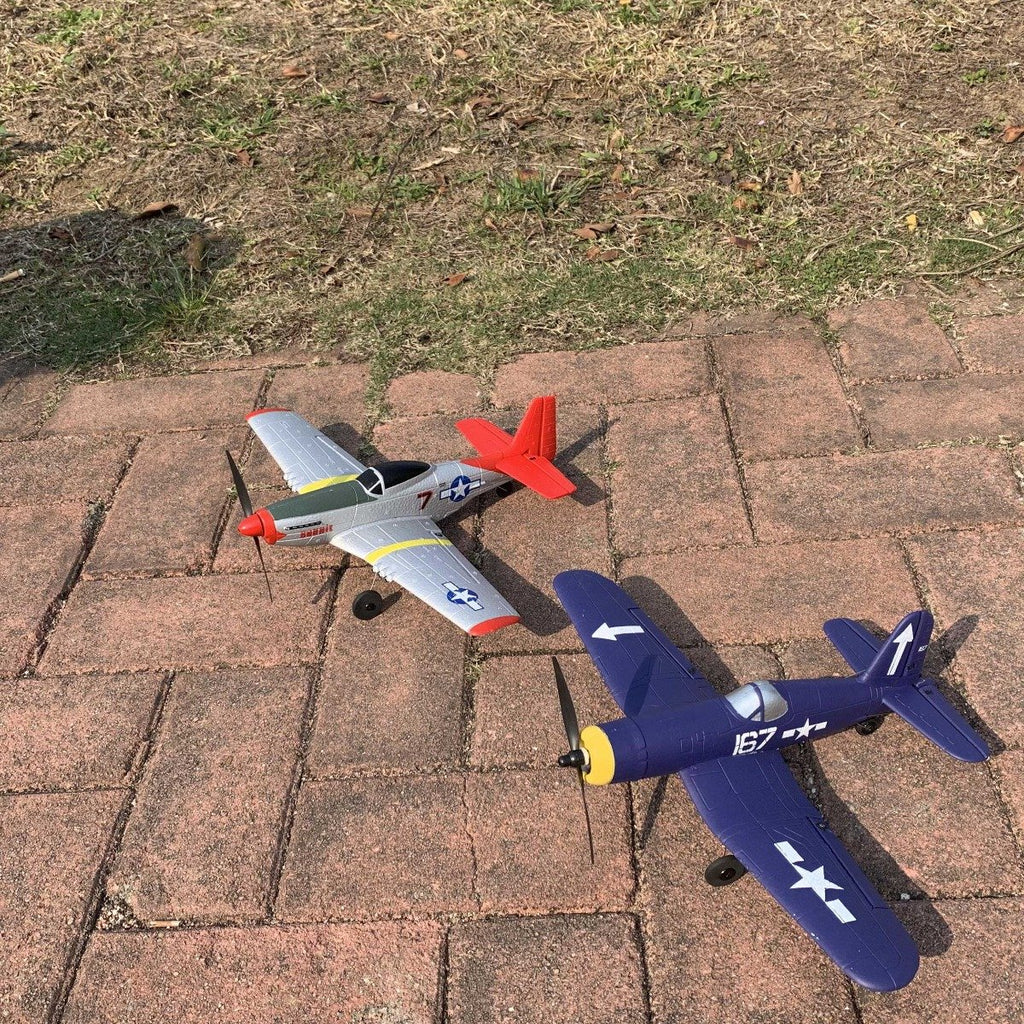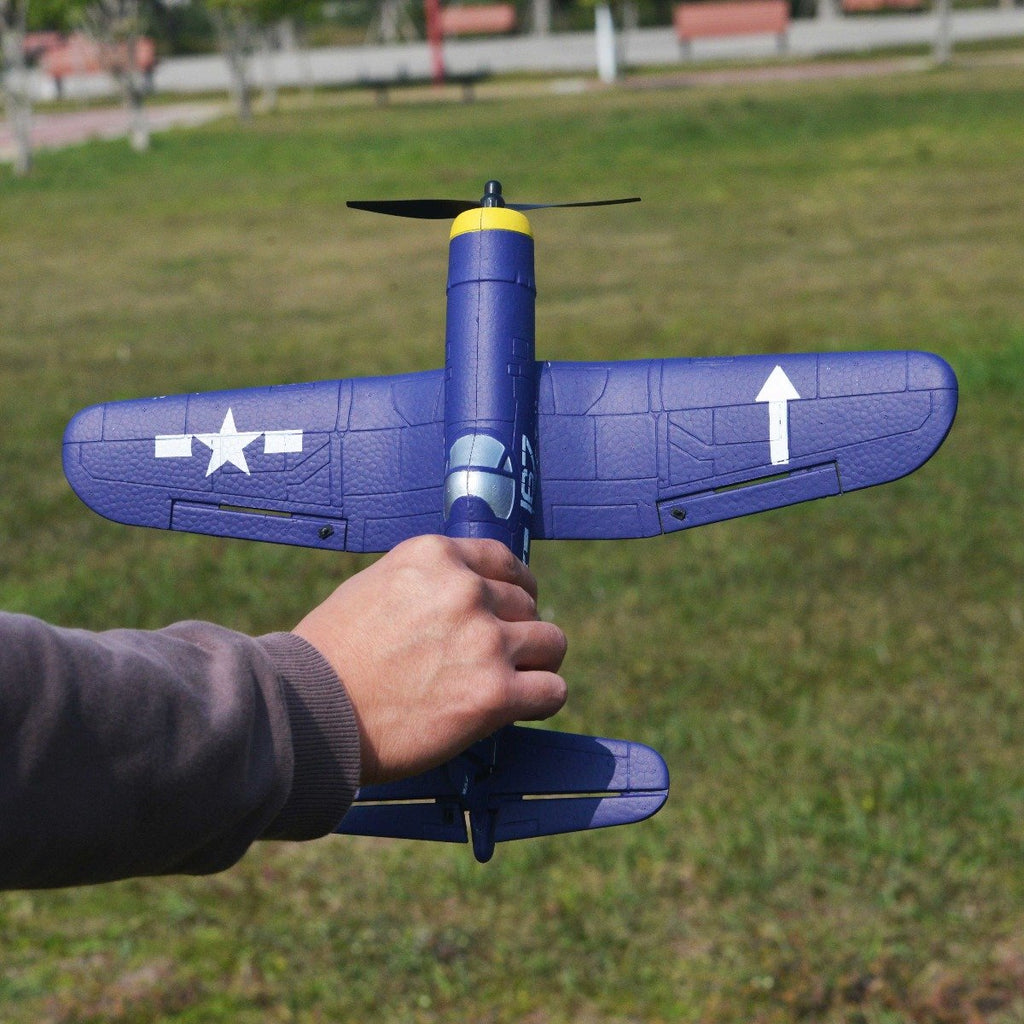 VOLANTEXRC F4U Corsair 400mm Wingspan 4CH Airplane With Xpilot Stabilizer RTF
Remote Control Airplane for Beginner: the best rc airplane, easy to control, completely assembled Ready-To-Fly (RTF) for quick start
The F4U Corsair is a small size 4-channel rc warbird for the beginner with great sport performance and easy to do aerobatics . Due to the integrated Xpilot gyro stabilizer system, with over-grade powerful motor system, the plane flies stably, react nimbly and able to do aerobatics even in little windy environment. 
With one-key aerobatic function that includes "flip" and "roll", means that the airplane can do aerobatic automatically in two direction if you turn it into beginner mode and use this function. Everyone could enjoy the aerobatic flight even if he / she is a new pilots.
"Lighter is easier". A lighter rc airplane is easier to fly. The Expanded polypropylene (EP P )  foam construction provides a lightweight yet resilient airframe  that will make for fun-filled, adrenaline-fueled dogfights.
Great Remote Control Airplane: Easy to Control

XPILOT Stabilization System is a trustable flight control assistant that helps beginner get started to enjoy flying easily. It helps flying in windy environment and provides super stable flying even controlled by rookie pilots. 3-level flight control assistants (Beginner level with full assist/ Intermediate with partial assist/ Expert for manual control) help beginners learn to fly rc glider airplane step by step.

 
Innovative Propeller Saver Design

The newly designed propeller is built in a way that if a crash happens, it will snap of saving the entire motor and plane from breaking, you can easily plug the propeller back and fly again.

Gear Box Power System

The gear box system provides more thrust and power to increase the rc airplane's speed and helps save the battery's power, allowing the plane to fly longer time, about 20 minutes.

 


 

Ready to Fly (RTF)

Within 2 minutes after unpacking, you will be able to get started and enjoy the fun while others are figuring out how to glue and assemble their planes!

What's more?! The fully assembled package will make it portable with you whereever you go, to picnic, hiking etc.