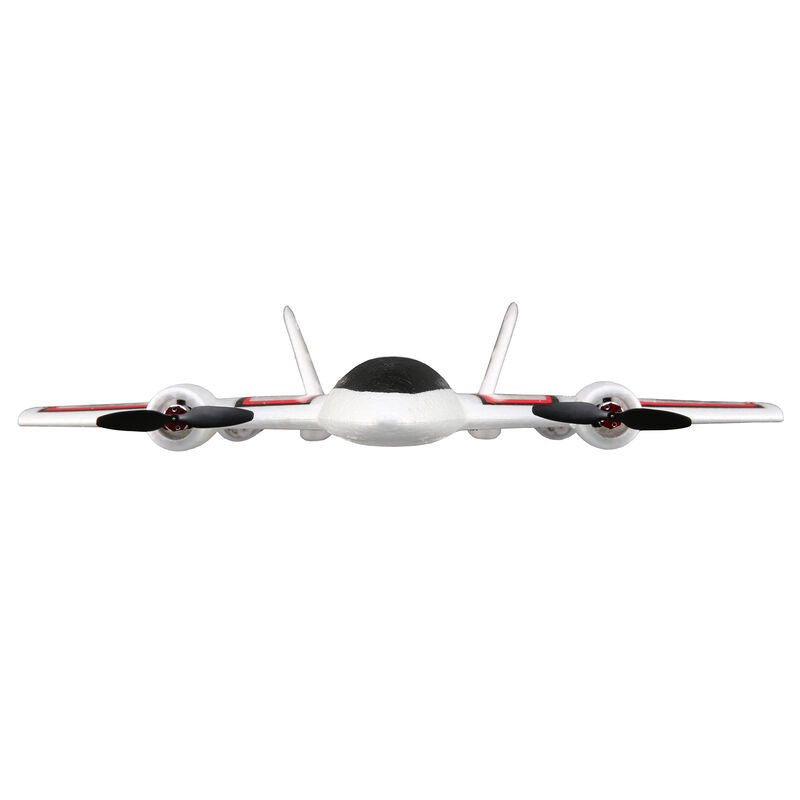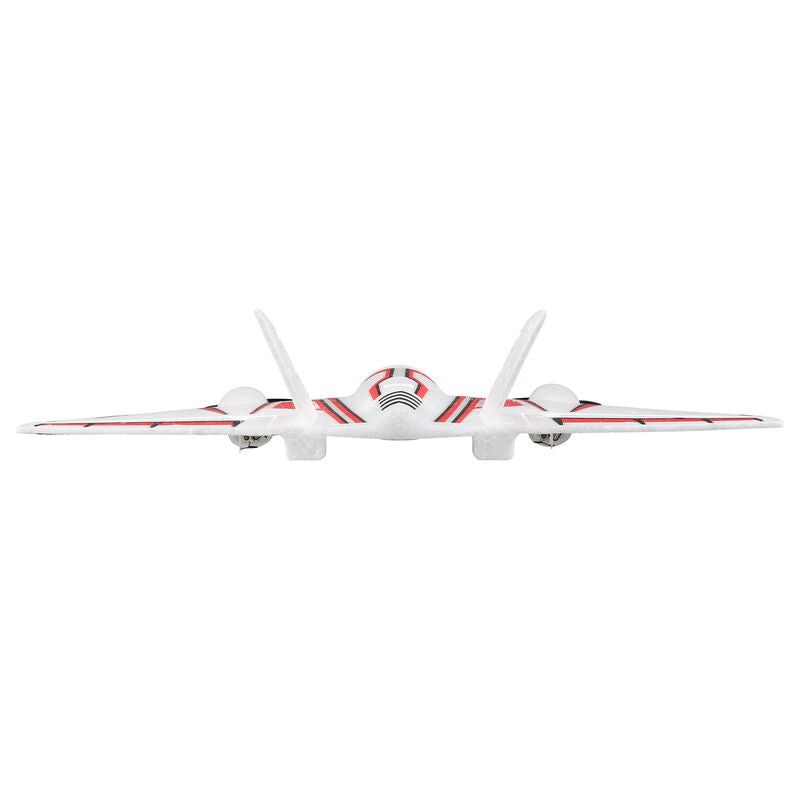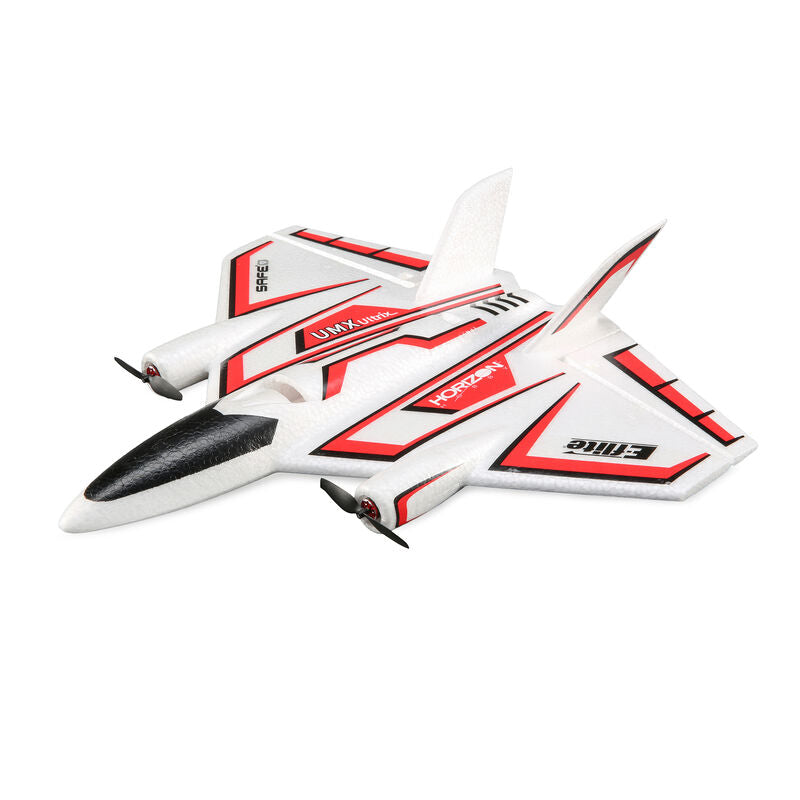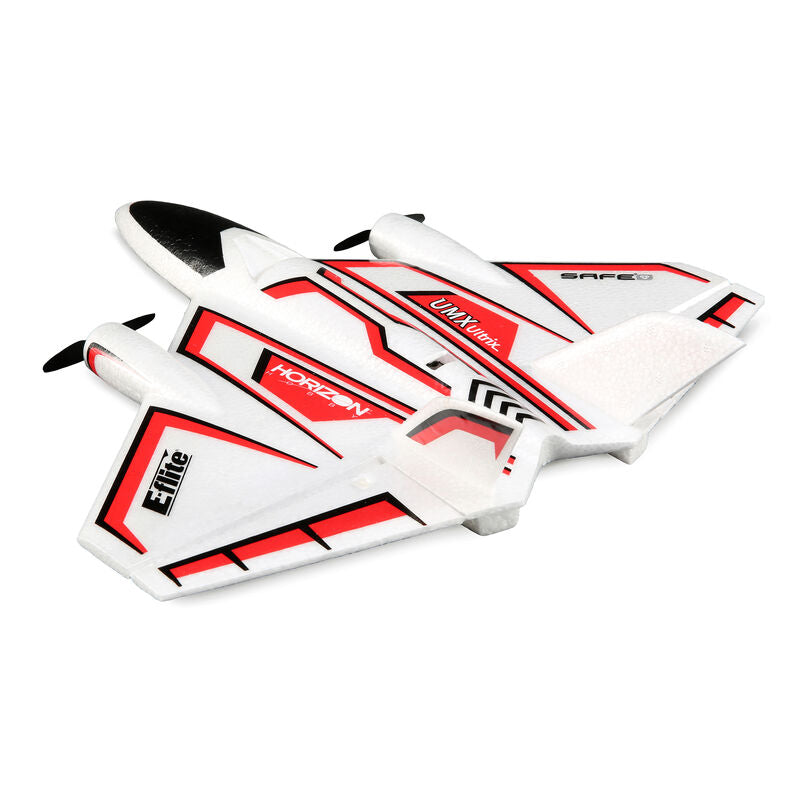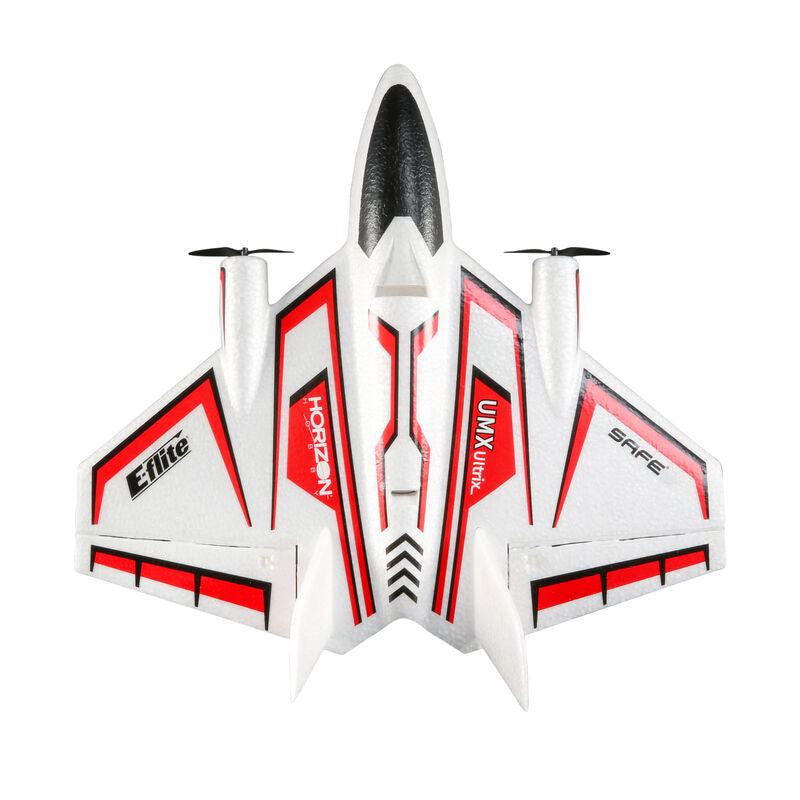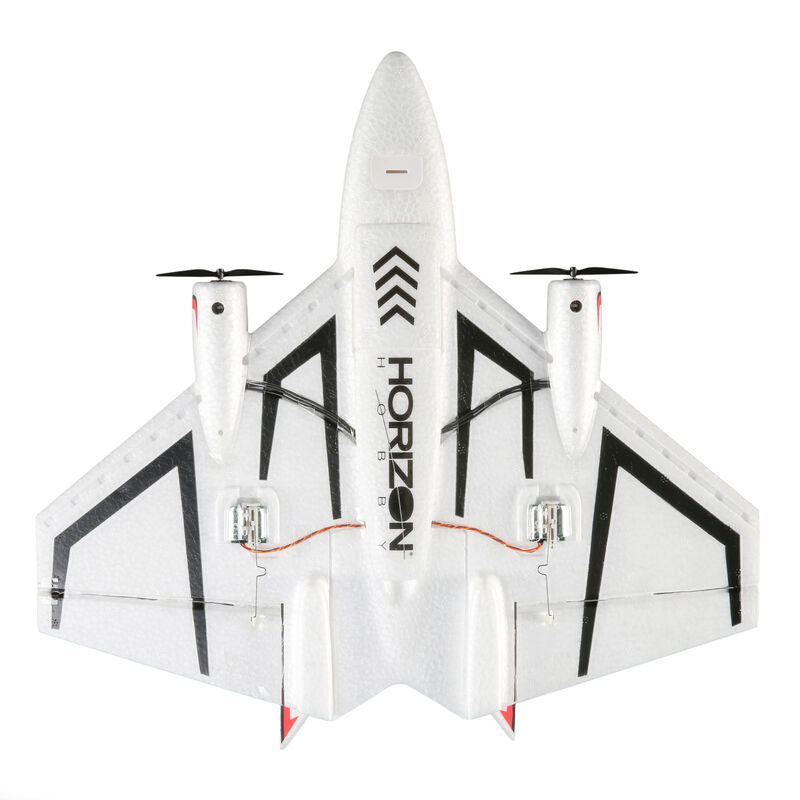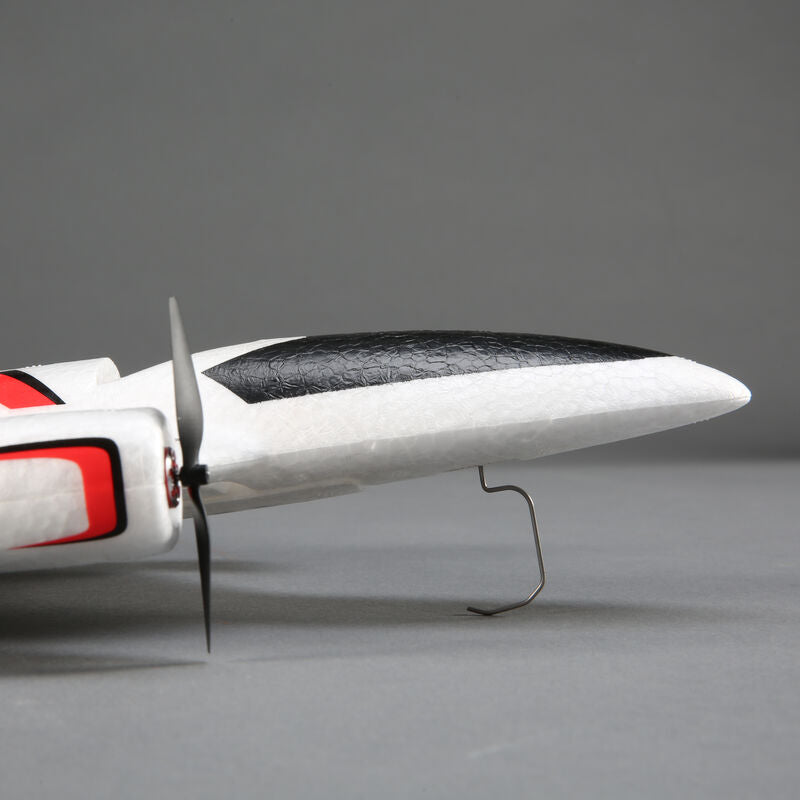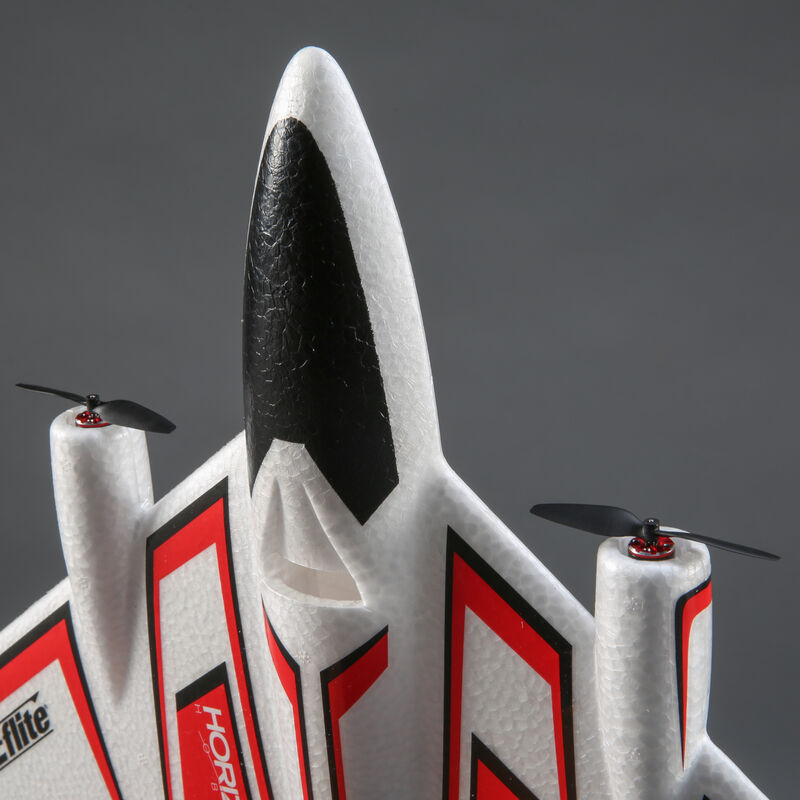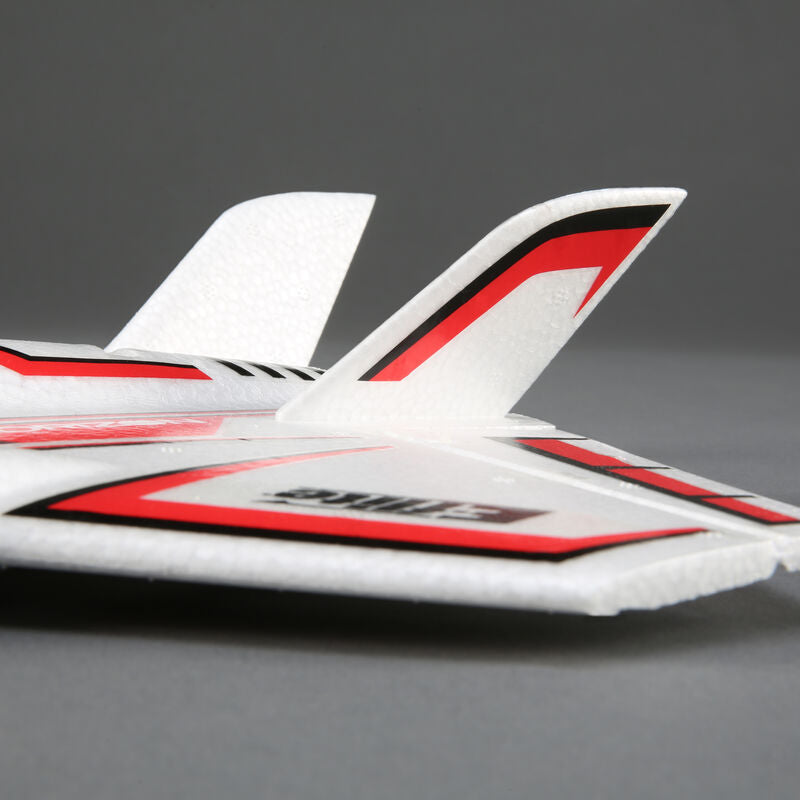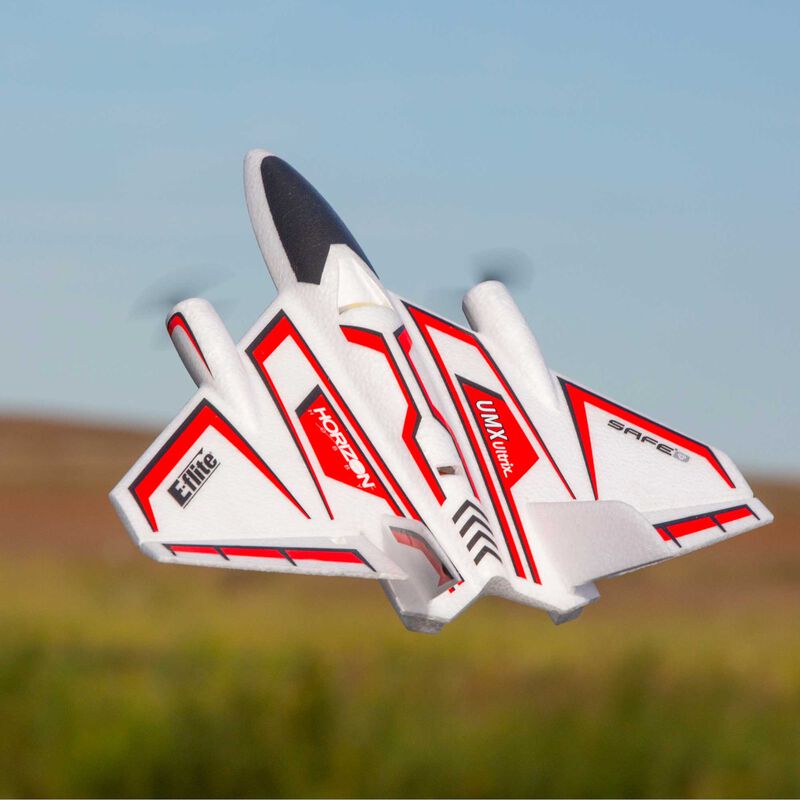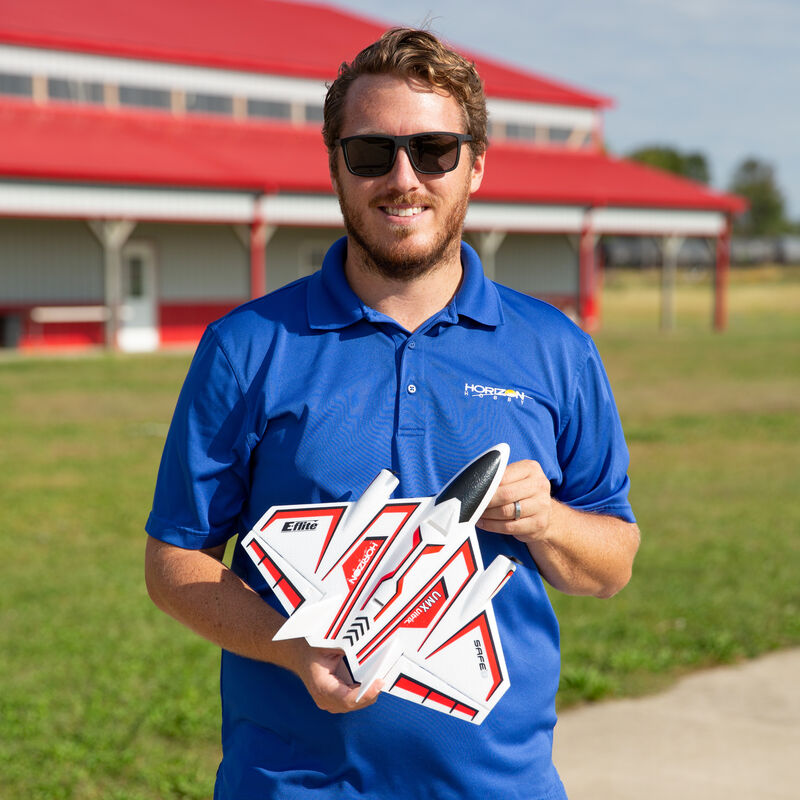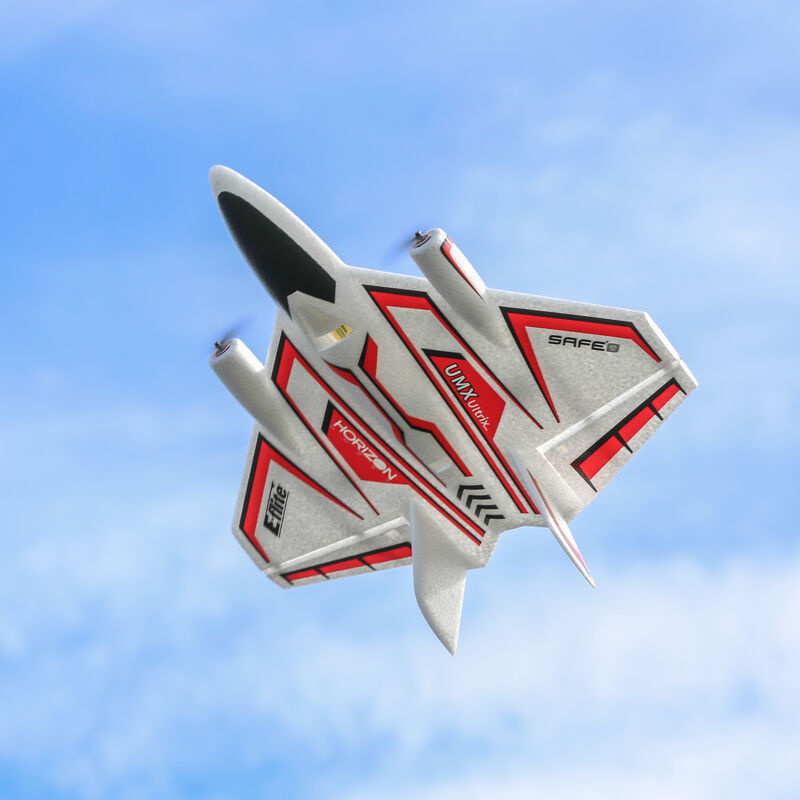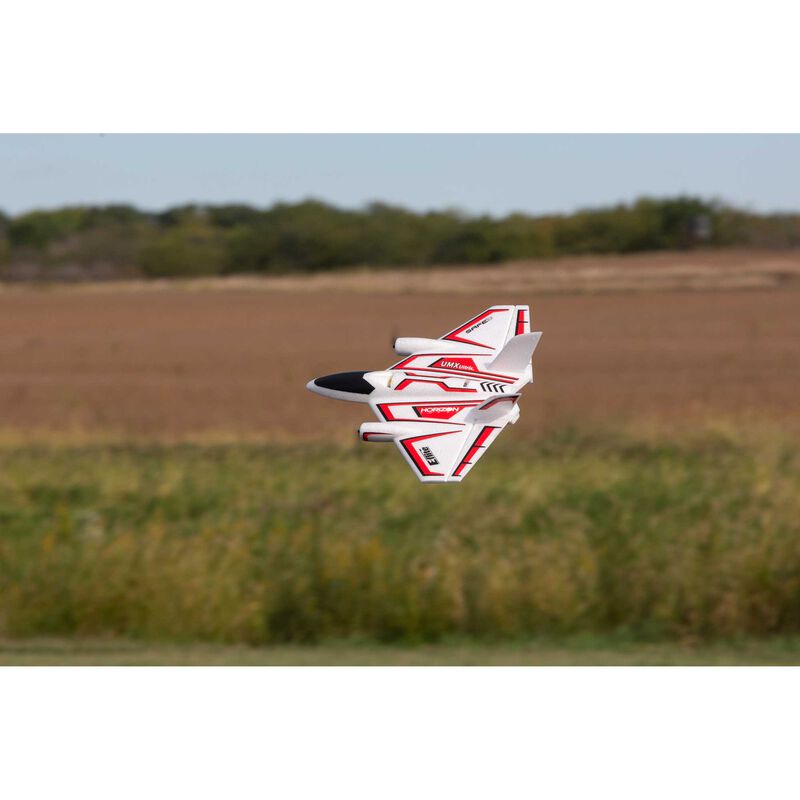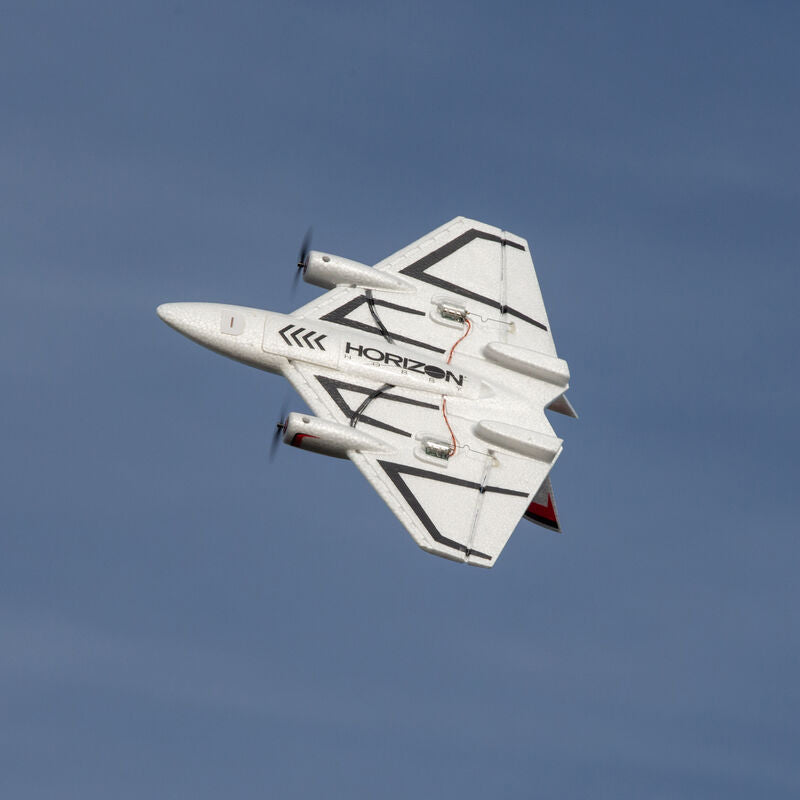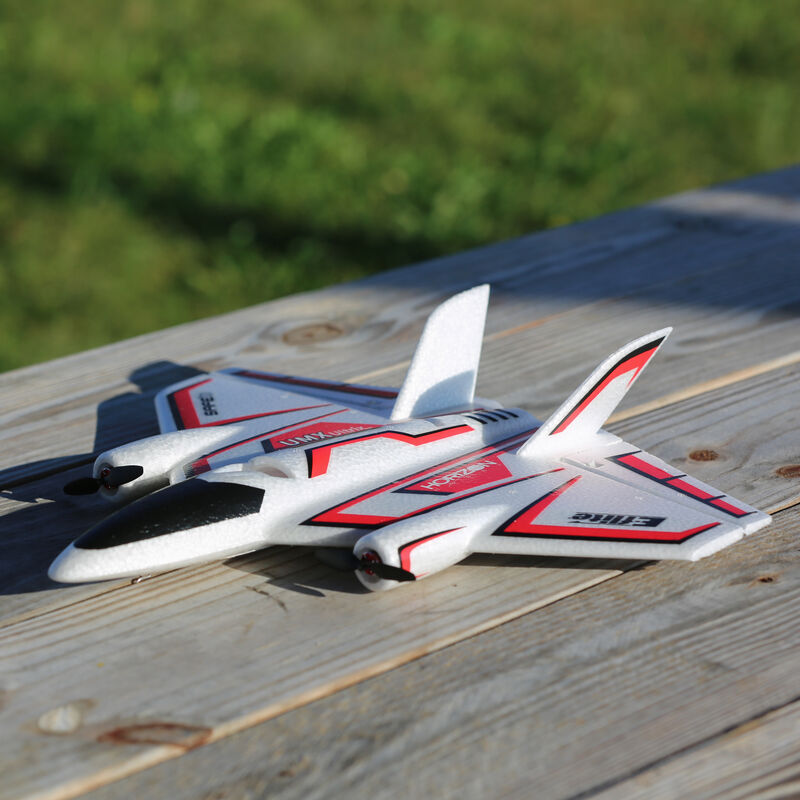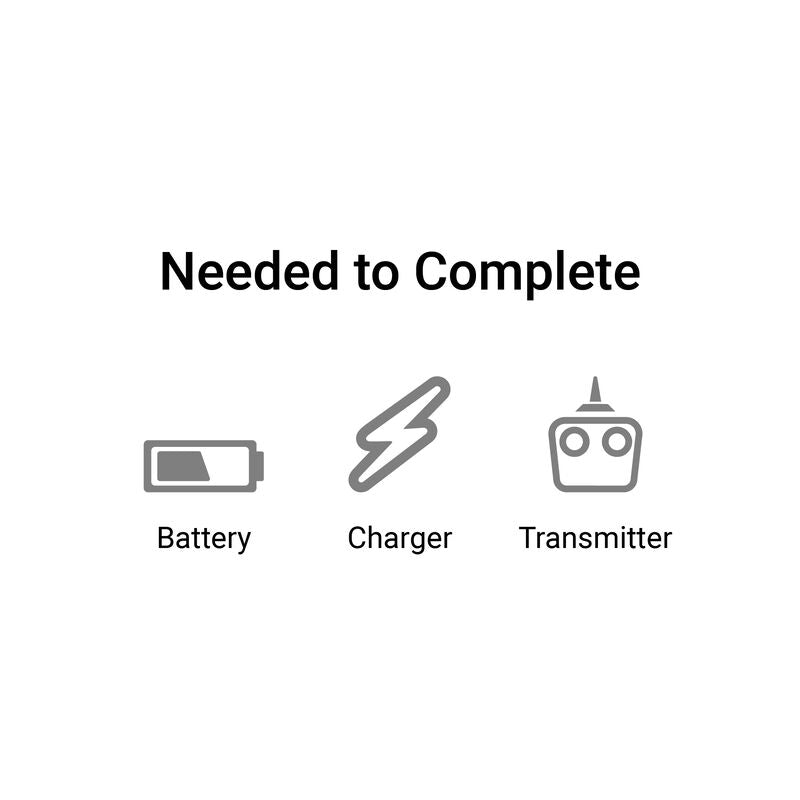 UMX Ultrix BNF Basic with AS3X and SAFE Select, 342mm
Product Detail 
In The Box
(1) E-flite® UMX™ Ultrix™
(2) Brushless Motors (installed)
(2) Linear Servo (installed)
(1) Spektrum™ Receiver with (2) brushless ESCs (installed)
(1) Product Manual 
Needed to Complete
(1) Full-range 5+ Channel Spektrum™ DSMX®/DSM2® Compatible 2.4GHz Transmitter
(1) 1S 3.7V 500mAh LiPo with JST Connector
(1) Compatible LiPo Charger
Introduction
The Ultrix™ features a unique, all-new design that delivers a flight experience unlike any other, especially for models in the UMX™ (Ultra Micro eXtreme) class. This twin brushless motor-powered, delta wing airplane excels at smooth sport flying, basic aerobatics and even aggressive 3D — all in the same flight. Its incredible power-to-weight ratio provides hovering capability and unlimited vertical performance. Differential thrust adds yaw control and the ability to perform advanced aerobatic maneuvers including harriers, amazing flat spins and more. Plus EPP construction makes the Ultrix the most durable UMX model yet — ready to thrill RC pilots with more performance in more places and smaller spaces!
Features
Innovative and unique design capable of smooth sport, aerobatic AND 3D flying
Powerful twin brushless motors deliver the power to hover and climb out vertically
Differential thrust for yaw control to perform flat spins and other maneuvers
Ultra micro size can be flown in more places and smaller spaces
Extremely durable yet lightweight, fully-molded EPP airframe
Industry-leading Spektrum™ 2.4GHz DSMX® technology
Easy to fly with optional-use SAFE® Select flight envelope protection
Unmatched stability and locked-in feel of AS3X® technology for smoother flight performance
Optional LED light kit/set (sold separately; EFLU6455) for flying at night
Fully factory-assembled and ready to fly
Overview
The UMX™ Ultrix™ is a smooth handling, extremely versatile delta wing with aerobatic and 3D capabilities that you might not expect based on its looks alone. The twin brushless motors deliver an incredible power to weight ratio that offers good speed, plenty of power to hover and unlimited vertical performance. Differential thrust adds the ability to perform harriers, flat spins and more amazing aerobatics. And extremely durable EPP construction makes this one of the toughest ultra micro models yet. The Ultrix handles windy conditions well, aided by exclusive AS3X® (Artificial Stabilization – 3-aXis) technology that works behind the scenes to smooth out the effects of wind and turbulence for a locked-in feel — it's like you're flying a much larger airplane. Optional-use SAFE® (Sensor Assisted Flight Envelope) Select technology makes the Ultrix easy enough for low-time pilots to enjoy, and the ultra micro size and lightweight construction are suited for flying almost anywhere. Skilled pilots can cut loose indoors in a space as small as a single basketball court, while large yards, sports fields and RC fields make ideal outdoor flying sites for just about everyone. Fully factory-assembled, the Ultrix is ready to fly within minutes of opening the box. Just add an affordable 1S 500mAh battery (EFLB5001S25) and bind it to a compatible Spektrum™ DSMX®/DSM2® equipped transmitter! You can even install the optional LED light kit (EFLU6455) for improved visibility during daylight conditions and to fly at night!