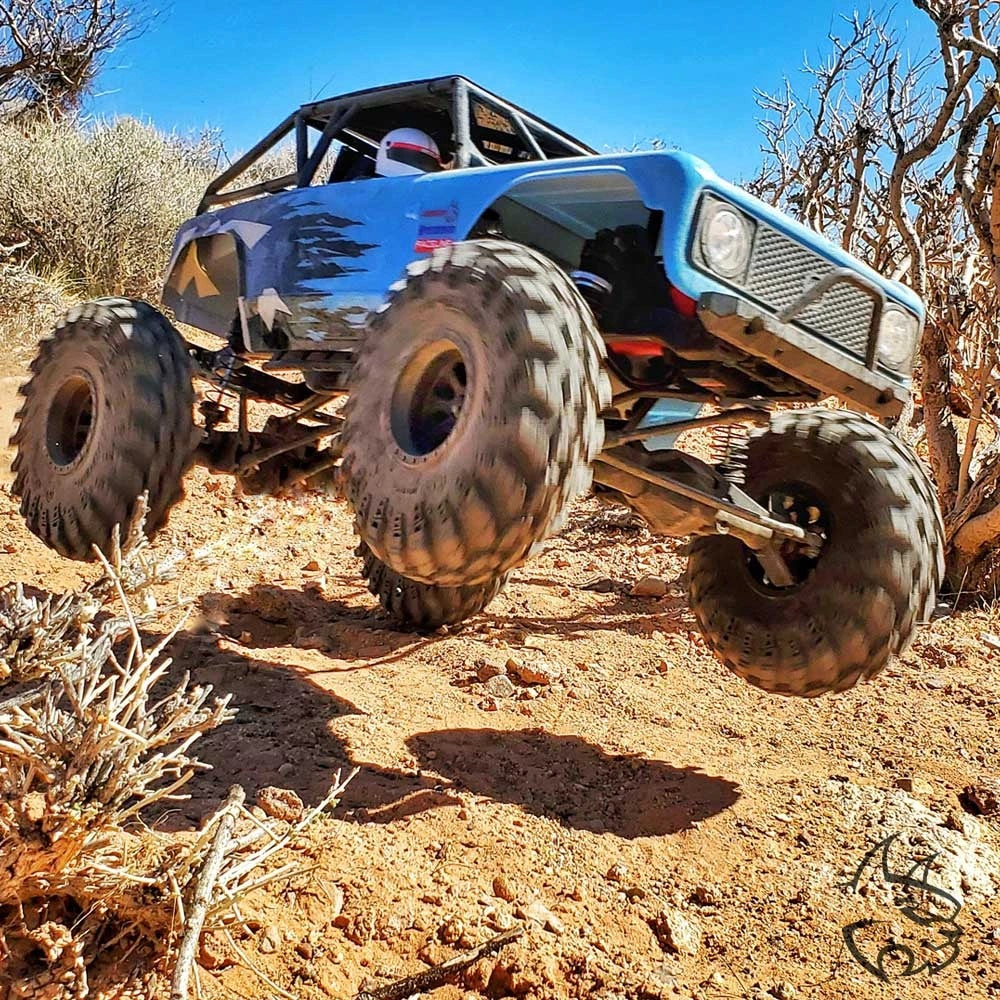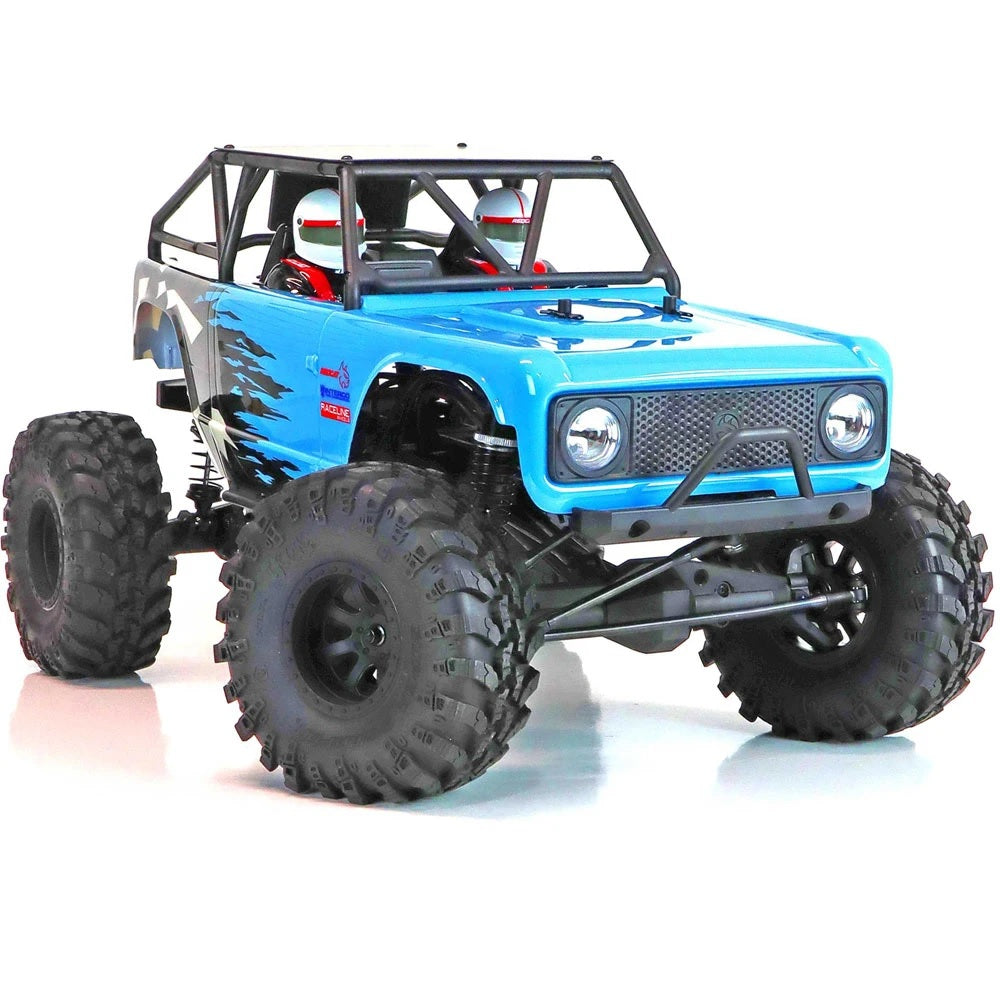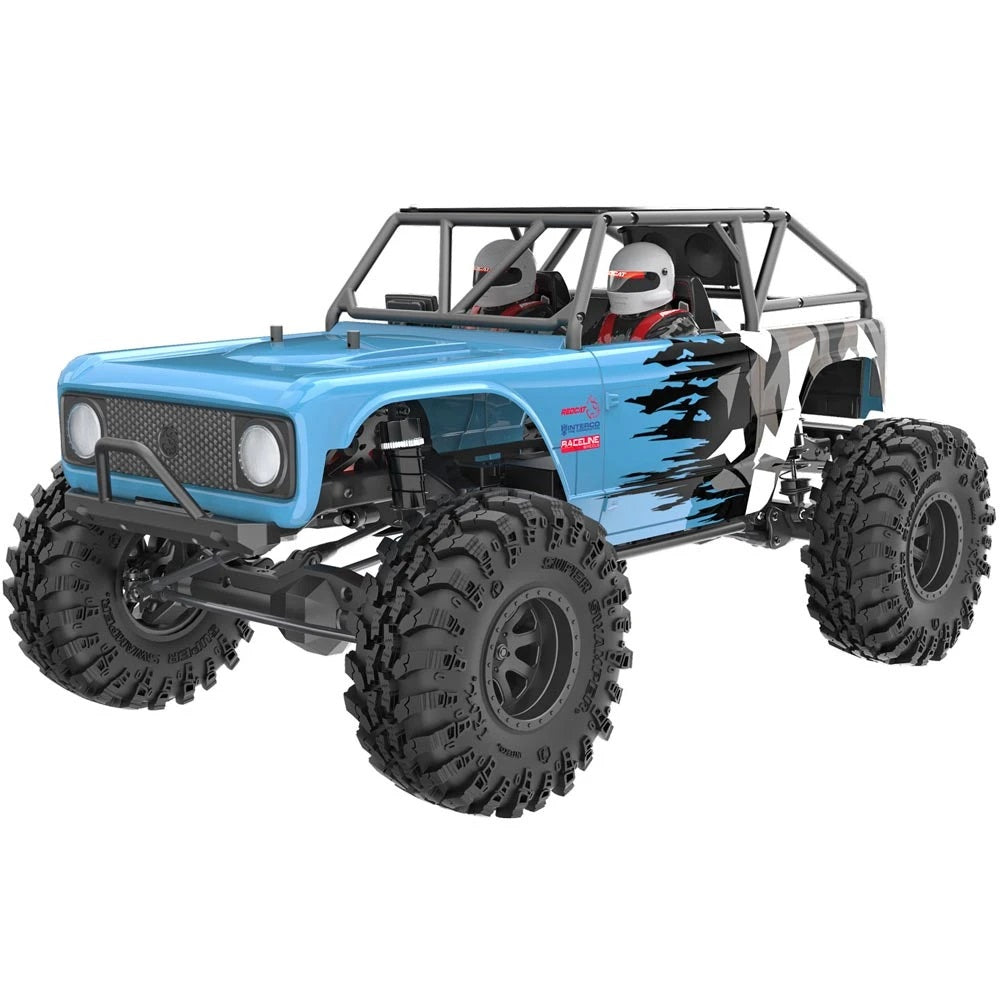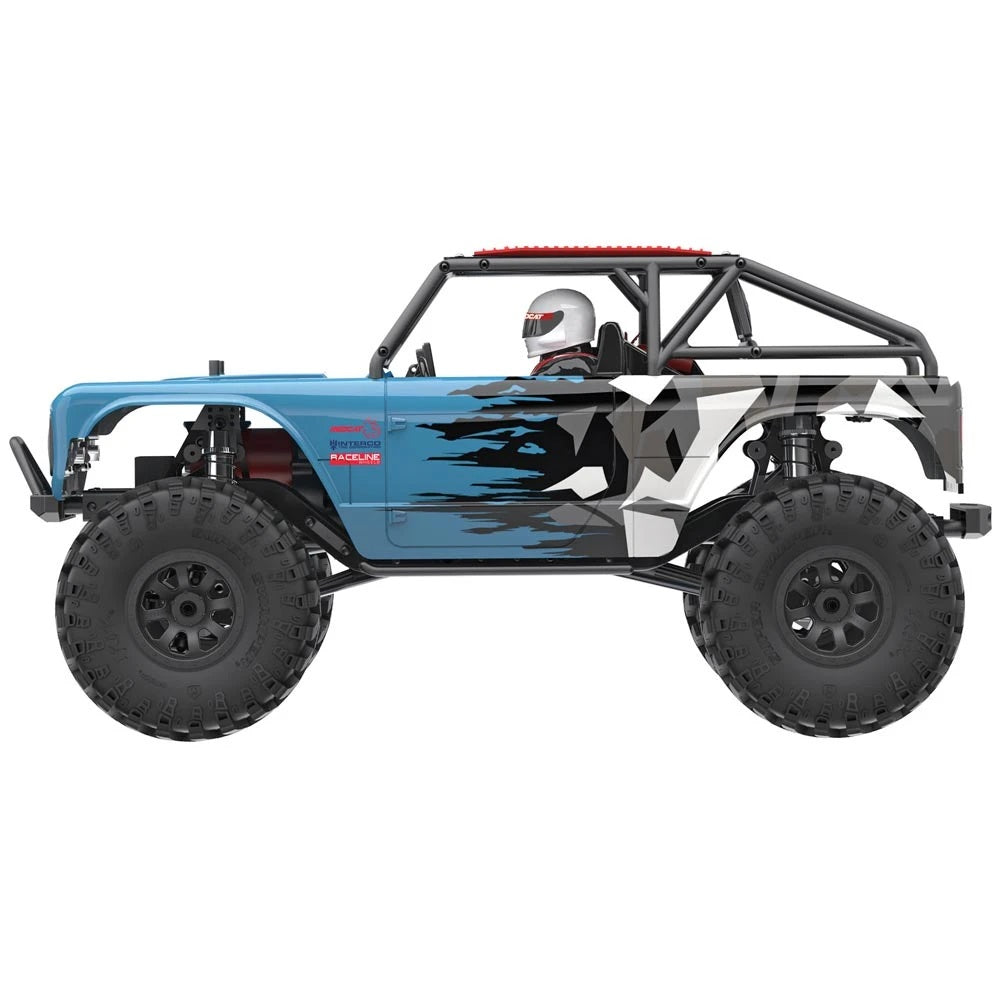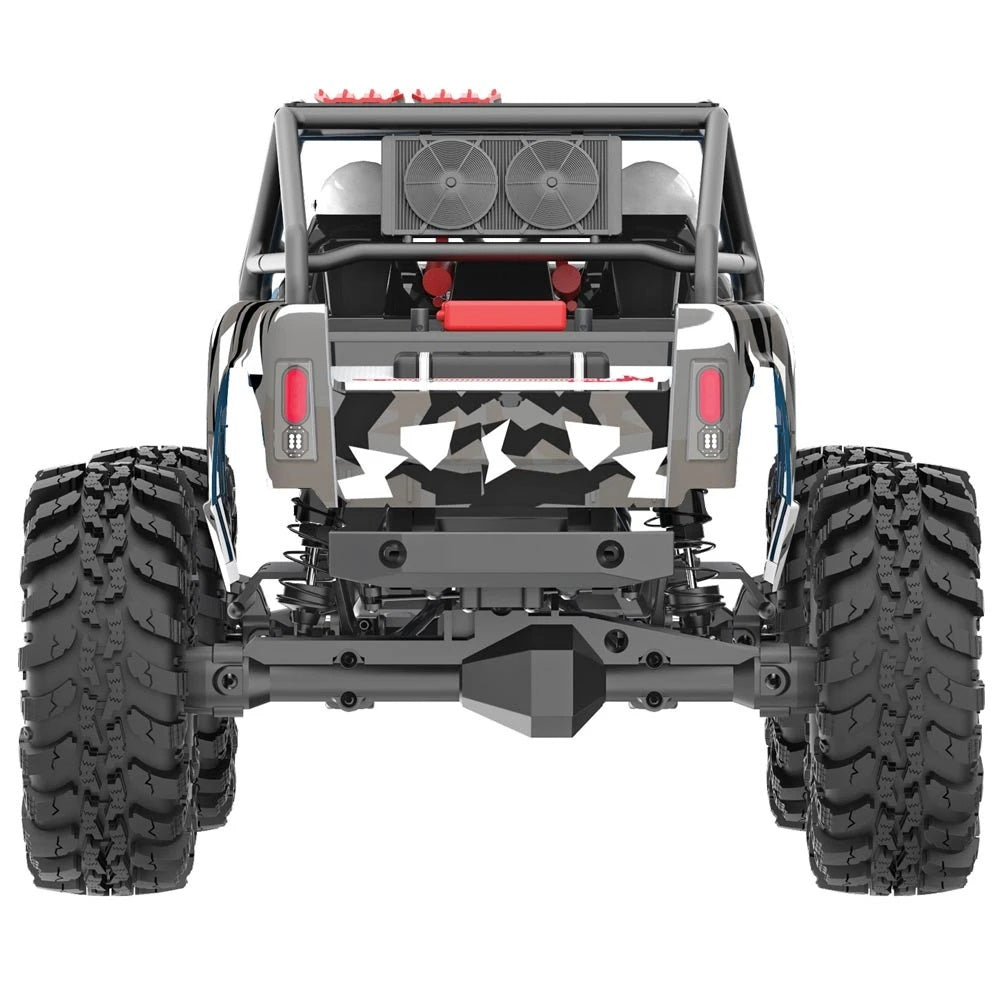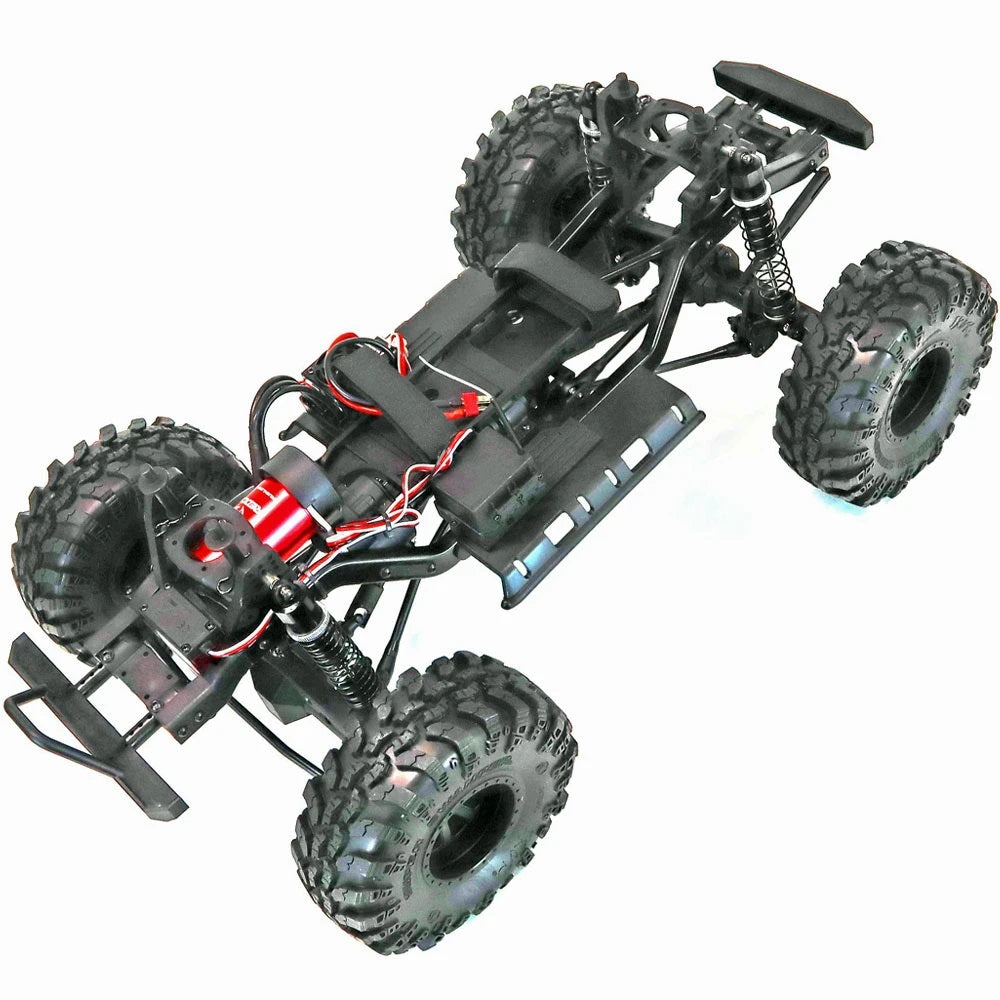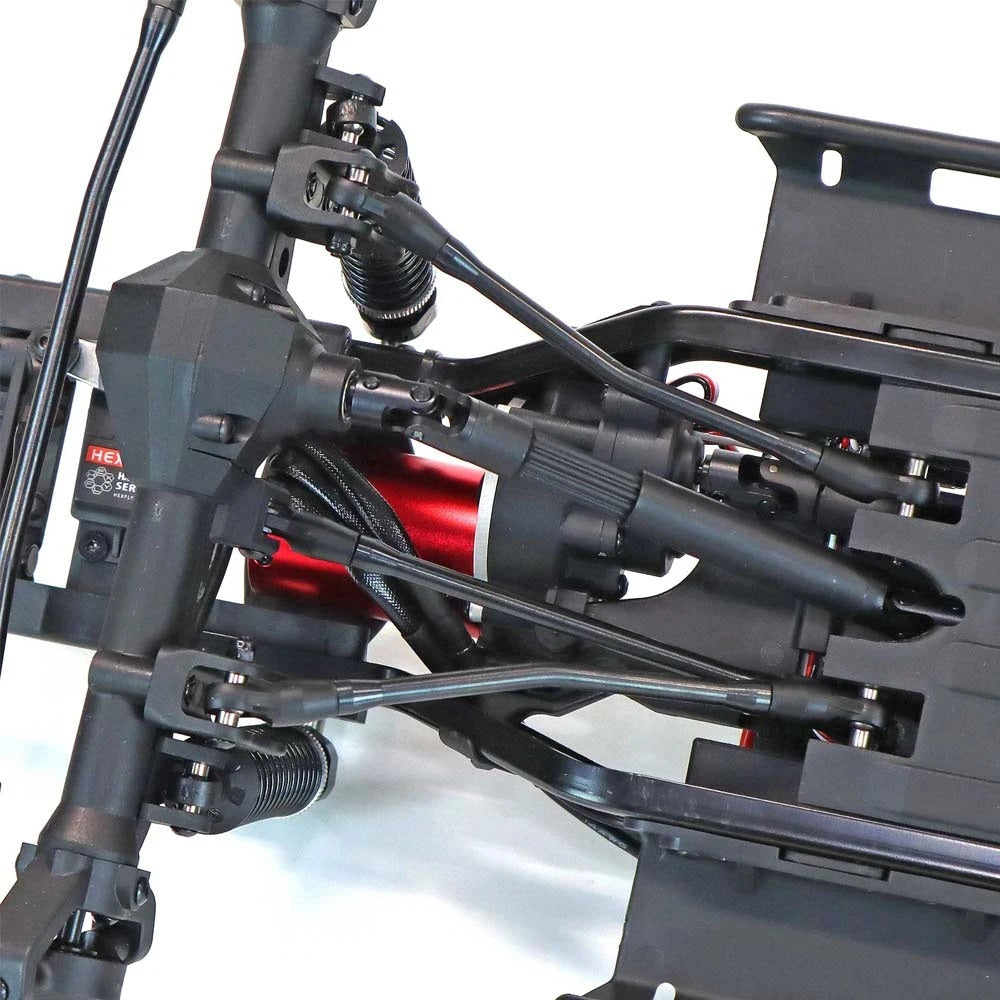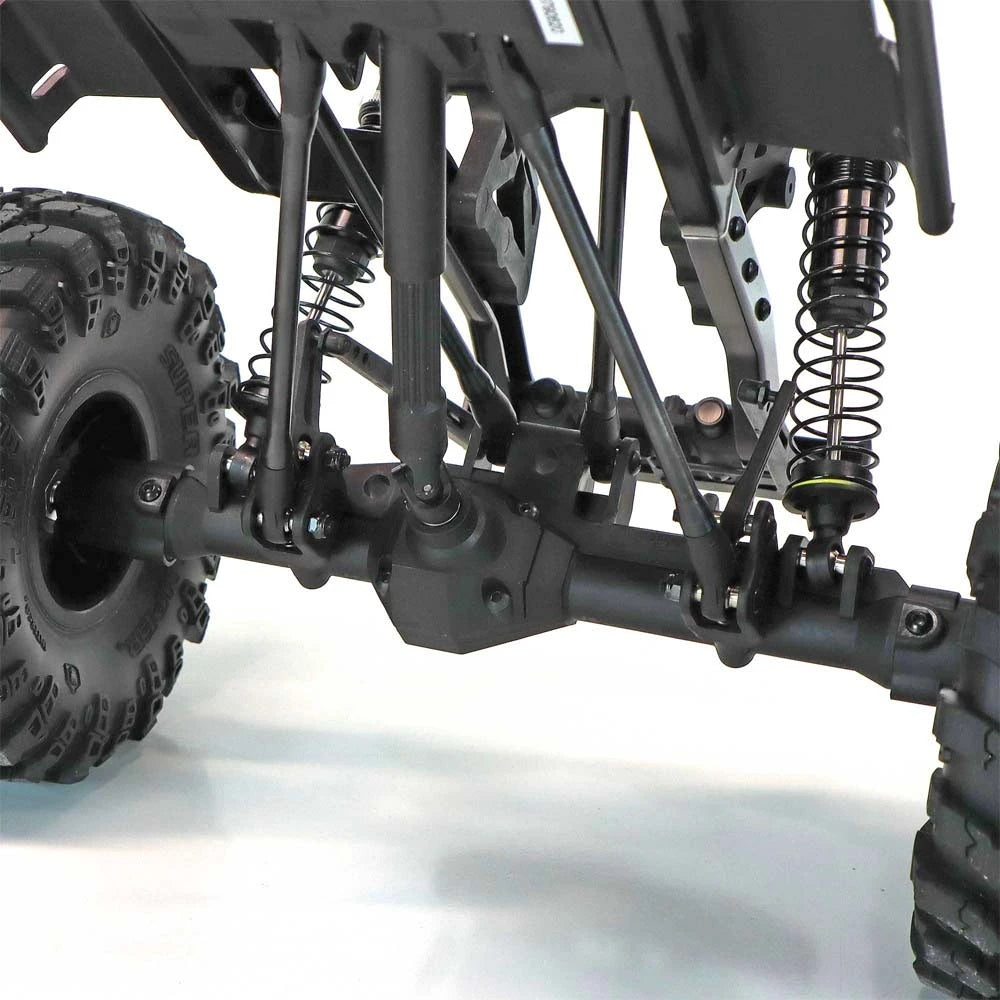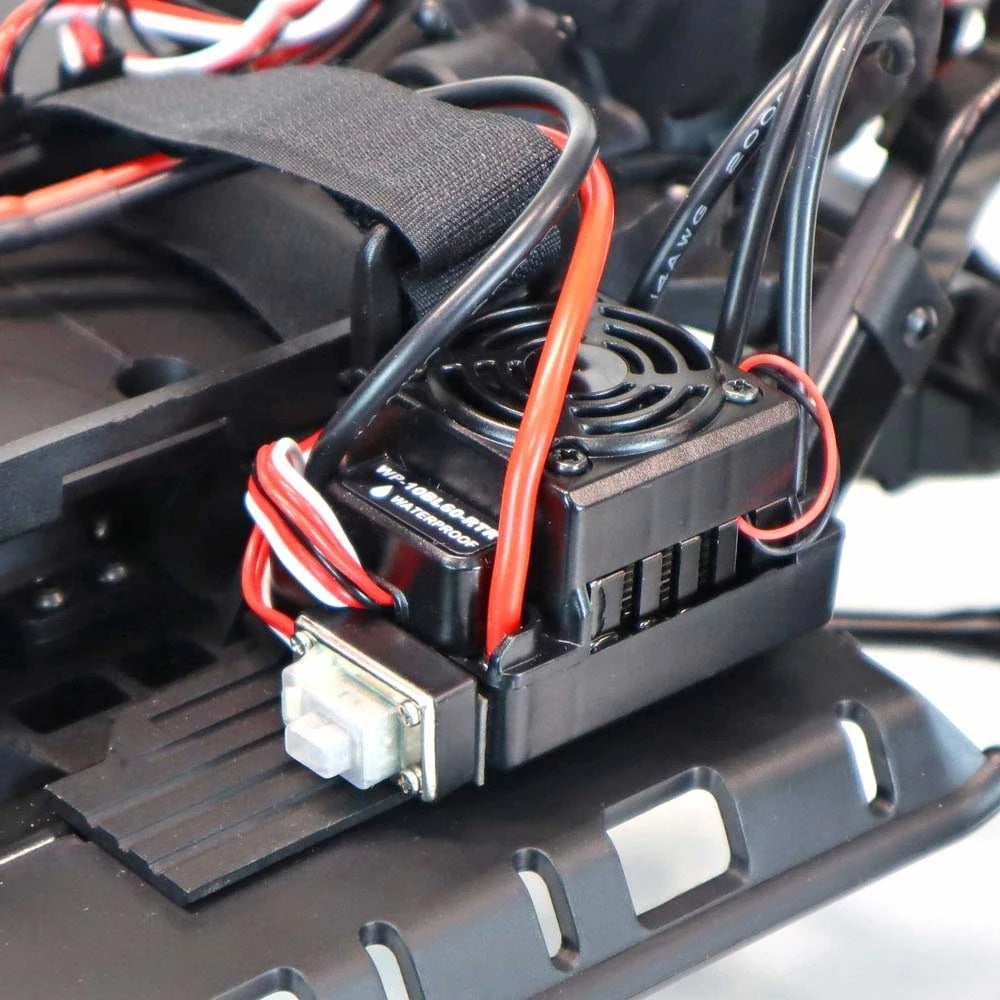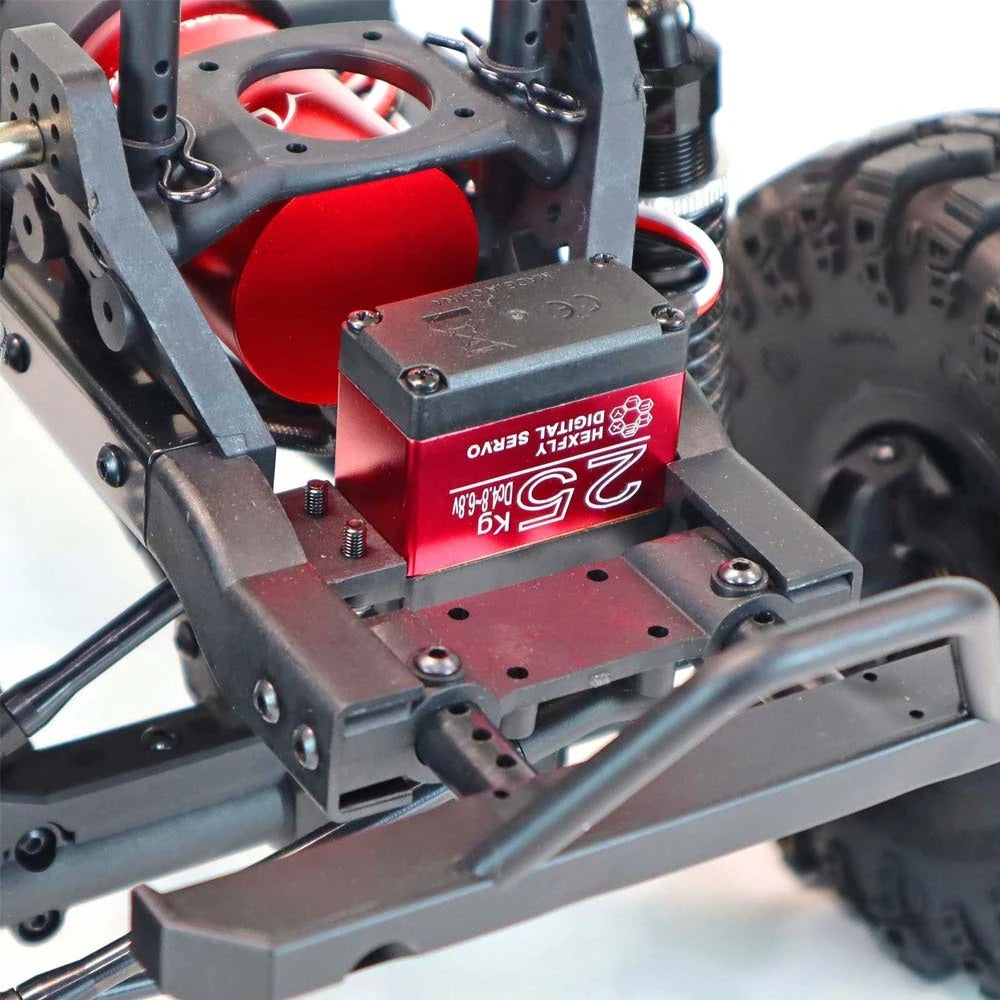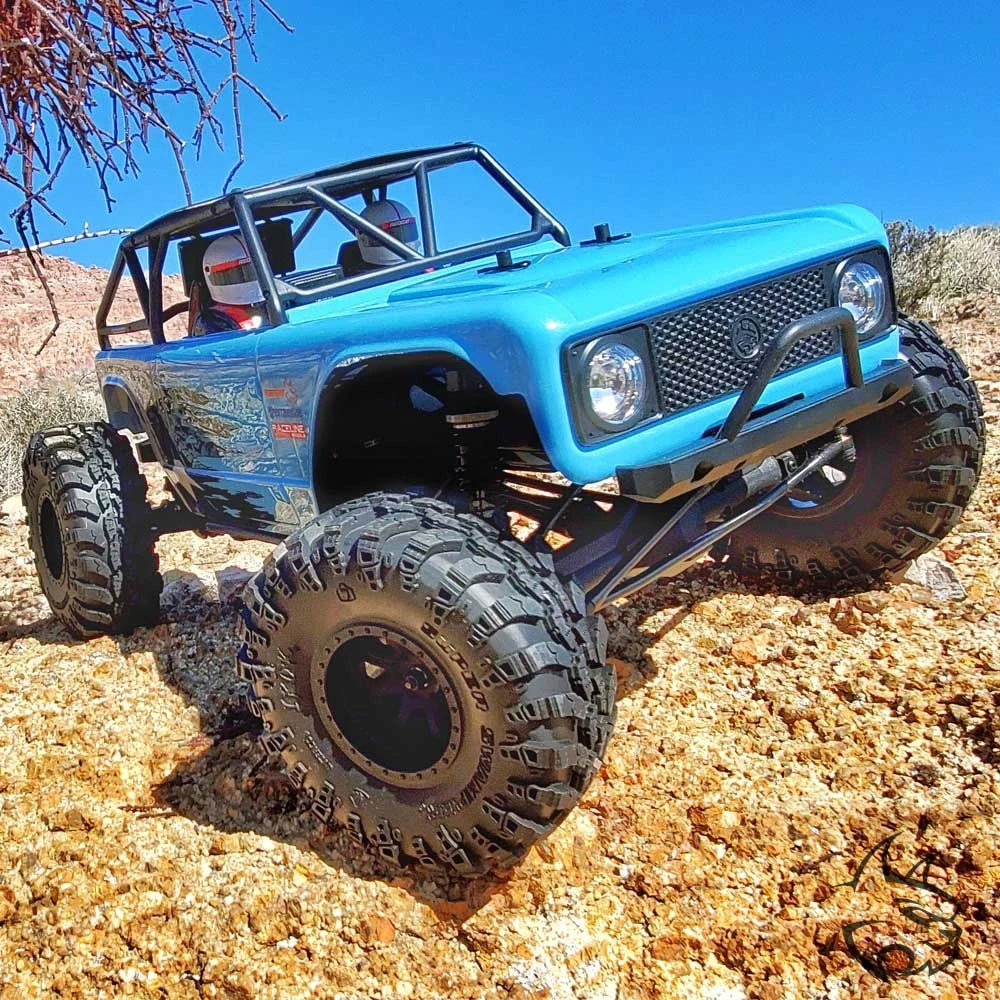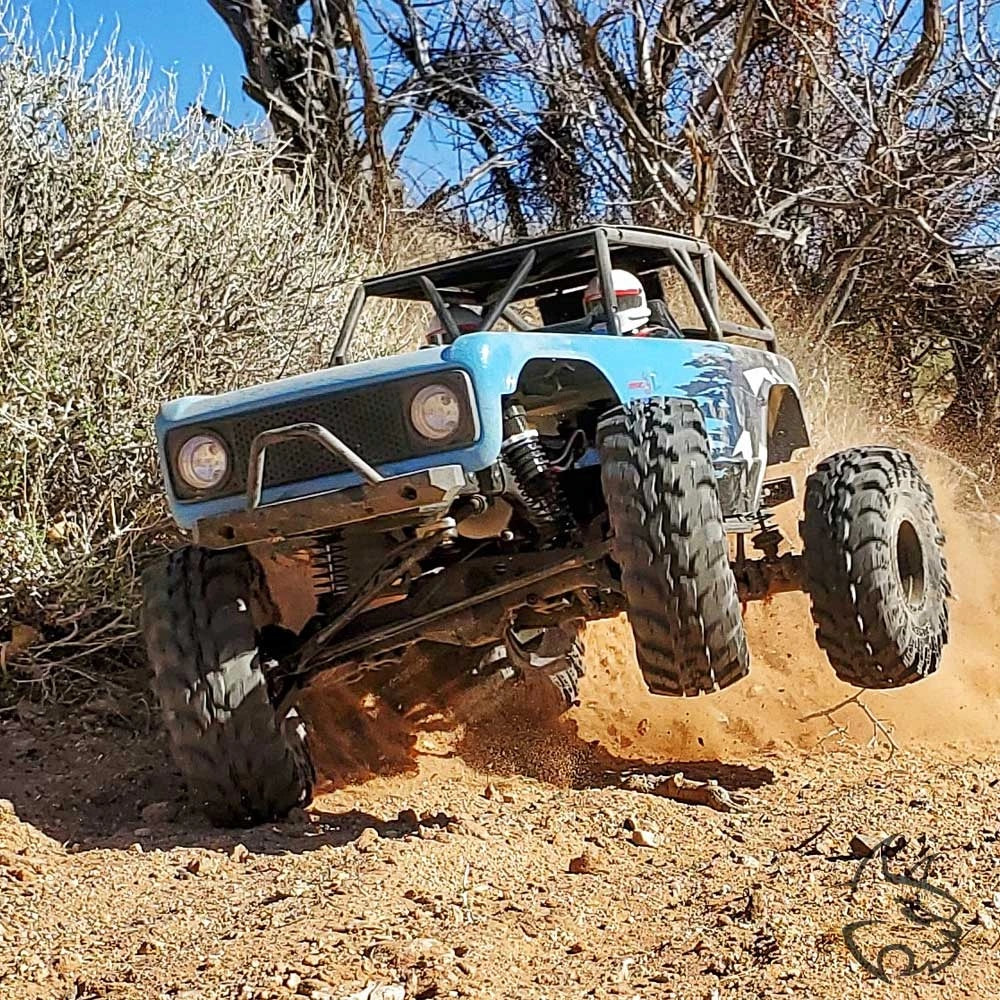 Redcat Wendigo 1/10 Scale Brushless Electric RC Rock Racer
Get ready for high-speed intense action on grueling off-road terrain with the exciting new Redcat Wendigo 1/10 electric Rock Racer! Designed to look and handle like a full-scale rock racer, the Wendigo utilizes solid axles both front and rear, a steel frame chassis and oversized suspension components. Simply put, this is purpose built true-to-scale rig!
The Wendigo features 1.5mm steel ladder-type frame rails which provide a sturdy backbone for this vehicle. The wheelbase is adjustable from 334.7mm to 358.7mm, with 346.7mm being the stock configuration. The Wendigo's gear boxes feature Mod1 gears and ball bearings. The heavy duty telescoping driveshafts provide reliable power delivery to the front and rear trussed axle housings. These axle housings feature diamond shaped pumpkins and upper trusses for rigidity. A metal spool ensures equal power transfer to both the left and right heavy duty straight axles, while a one piece pinion gear provides additional strength to the drivetrain.
The Wendigo's aluminum body oil filled shocks have a threaded collar for quick adjustments to the vehicle's ride height. Each shock tower offers nine upper shock mounting positions for further suspension tuning. Heavy duty 5mm steel suspension links are used in the Wendigo's front and rear suspension. An adjustable rear sway bar helps to minimize torque twist and adds stability during high speed cornering.
Many scale details and accessories come standard with the Redcat Wendigo to ensure users get the very best visual experience from their vehicle. This Rock Racer features a realistic racing body with narrowed rear quarters and a full roll cage. Additional scale details include a driver and co-pilot with adjustable helmet visors, a realistic navigation screen, rear fuel cell and a radiator with twin cooling fans.
• Full roll cage, True to scale Rock Racer chassis, Realistic cock pit, Solid front & rear axle, Threaded oil filled aluminum shocks & Ball bearings throughout.
• Tunable suspension, Adjustable wheelbase, Tunable shocks & Selectable shock positions.
• Rear sway bar, Super fast, Great handling, Realistic looking rock racer tires, Unique high performance chassis design.
• 3300KV RC540 Brushless Motor, Waterproof 60A ESC (2s-3s LIPO ready), Waterproof high torque 25KG metal gear steering servo, 2.4GHz radio system.
• Assembled & Ready to Run - Requires 6-cell NiMH battery or recommended 2S or 3S LIPO battery & Charger - Requires AA Batteries for Transmitter.