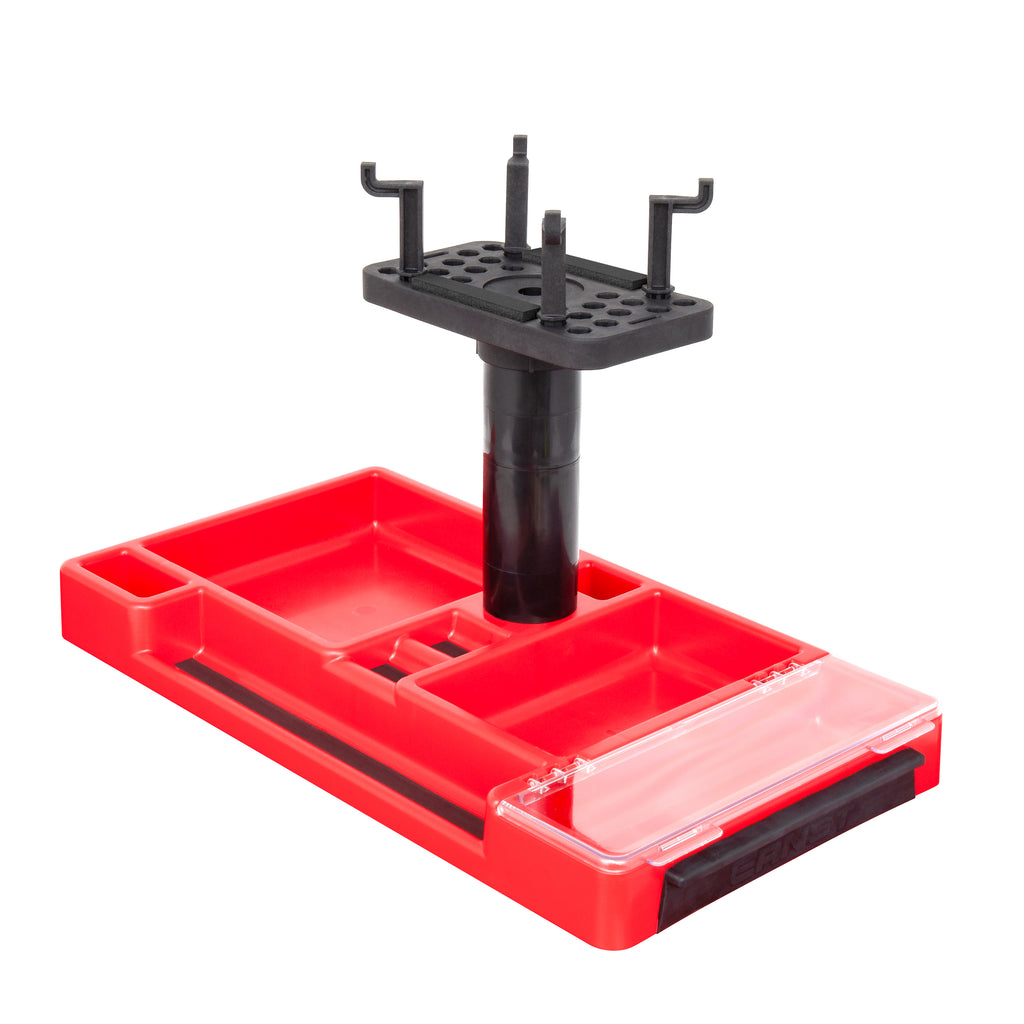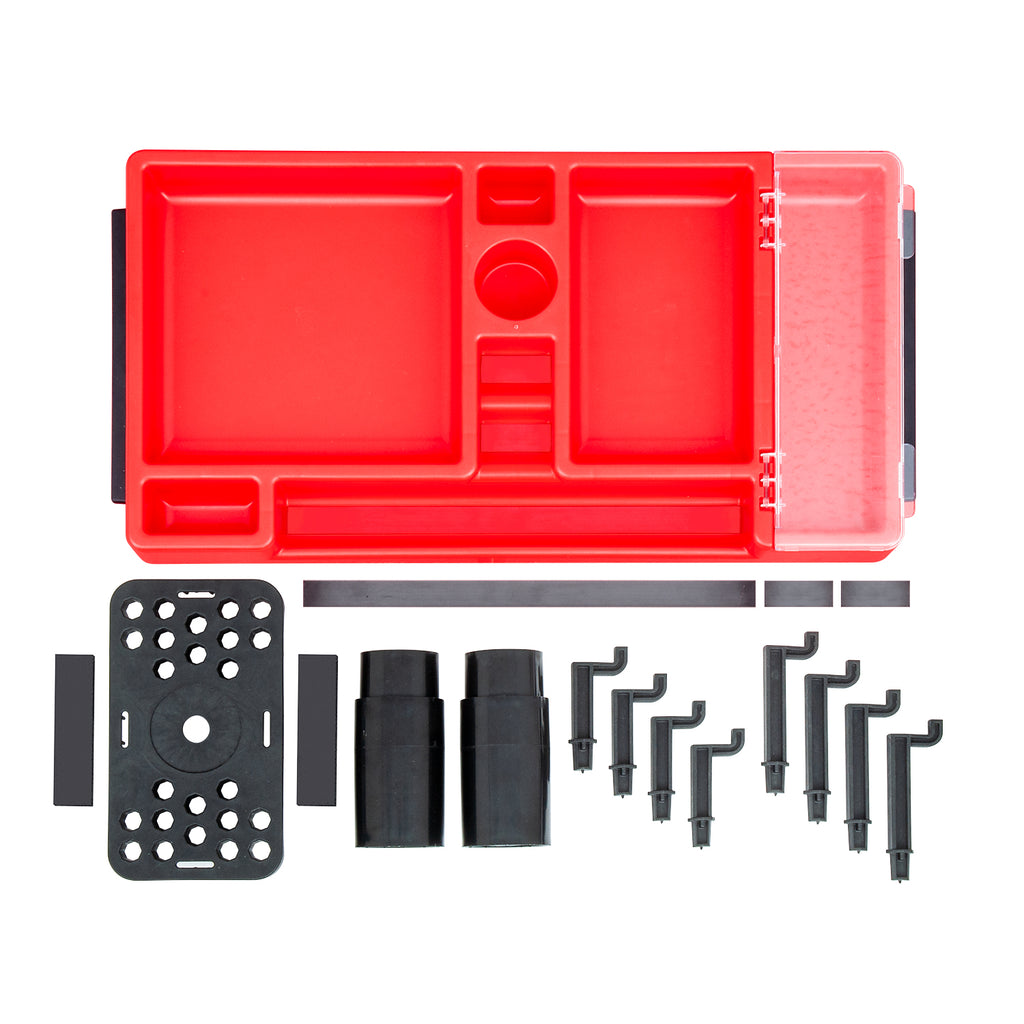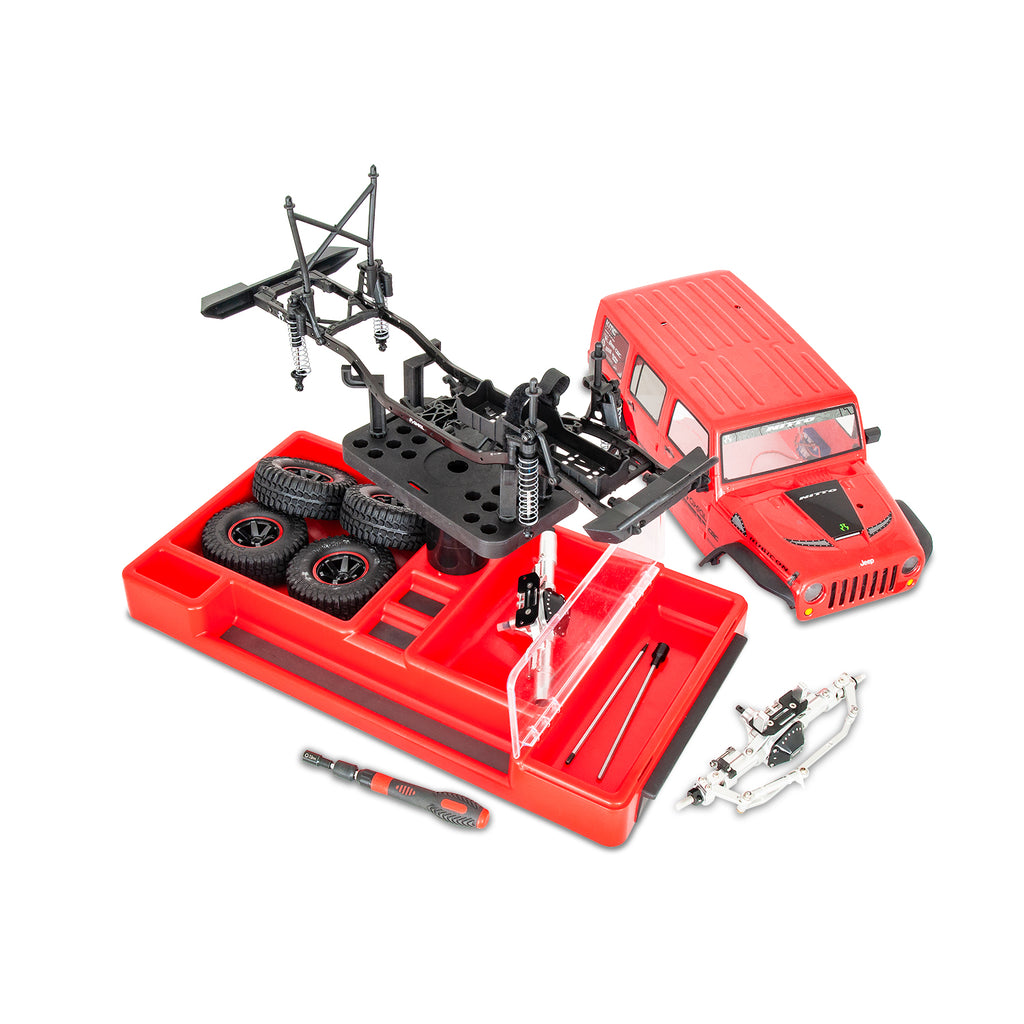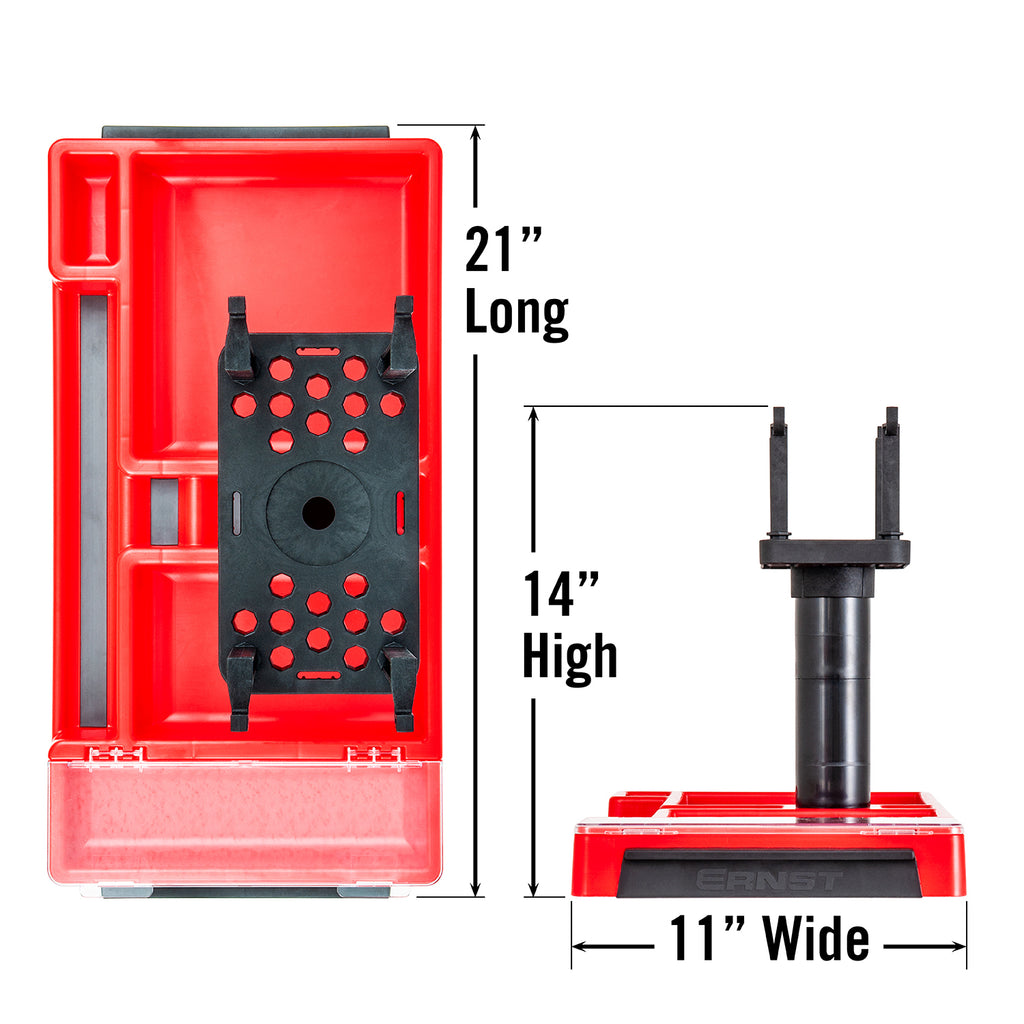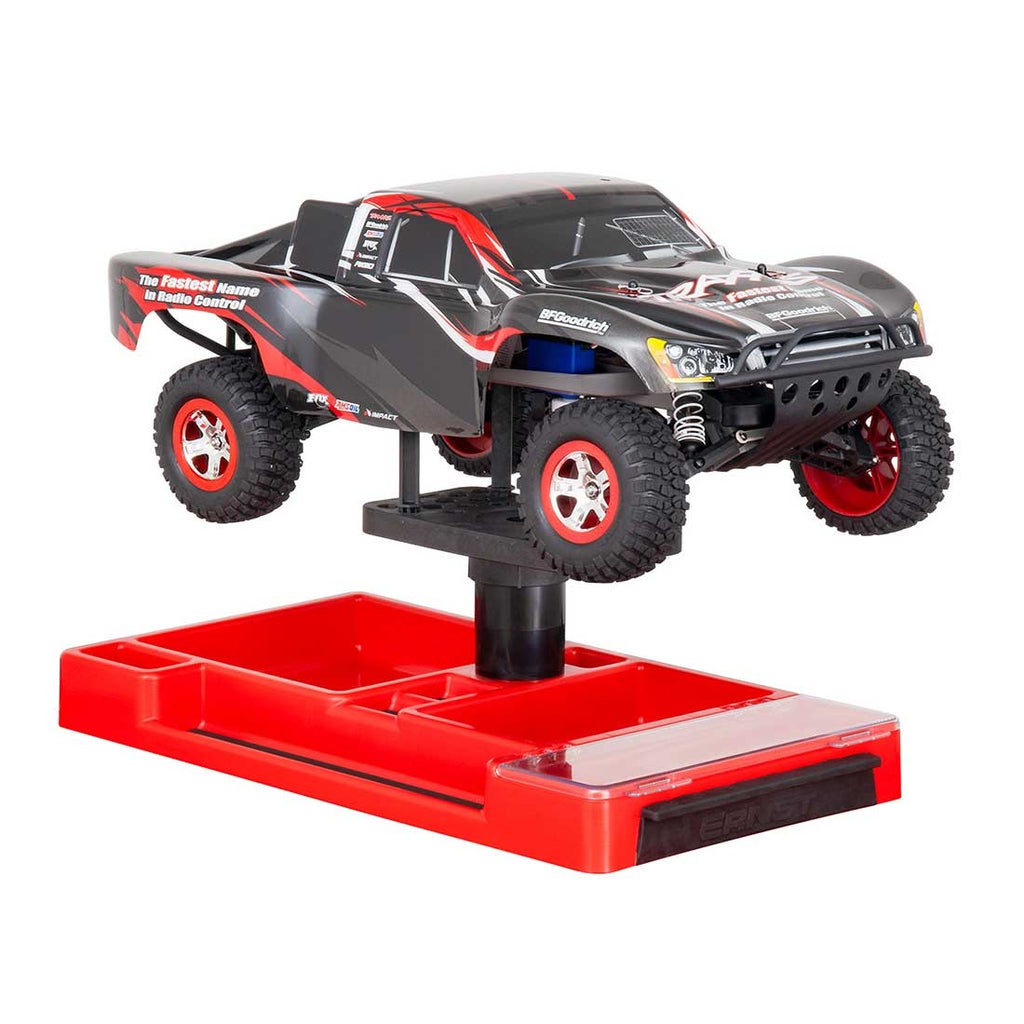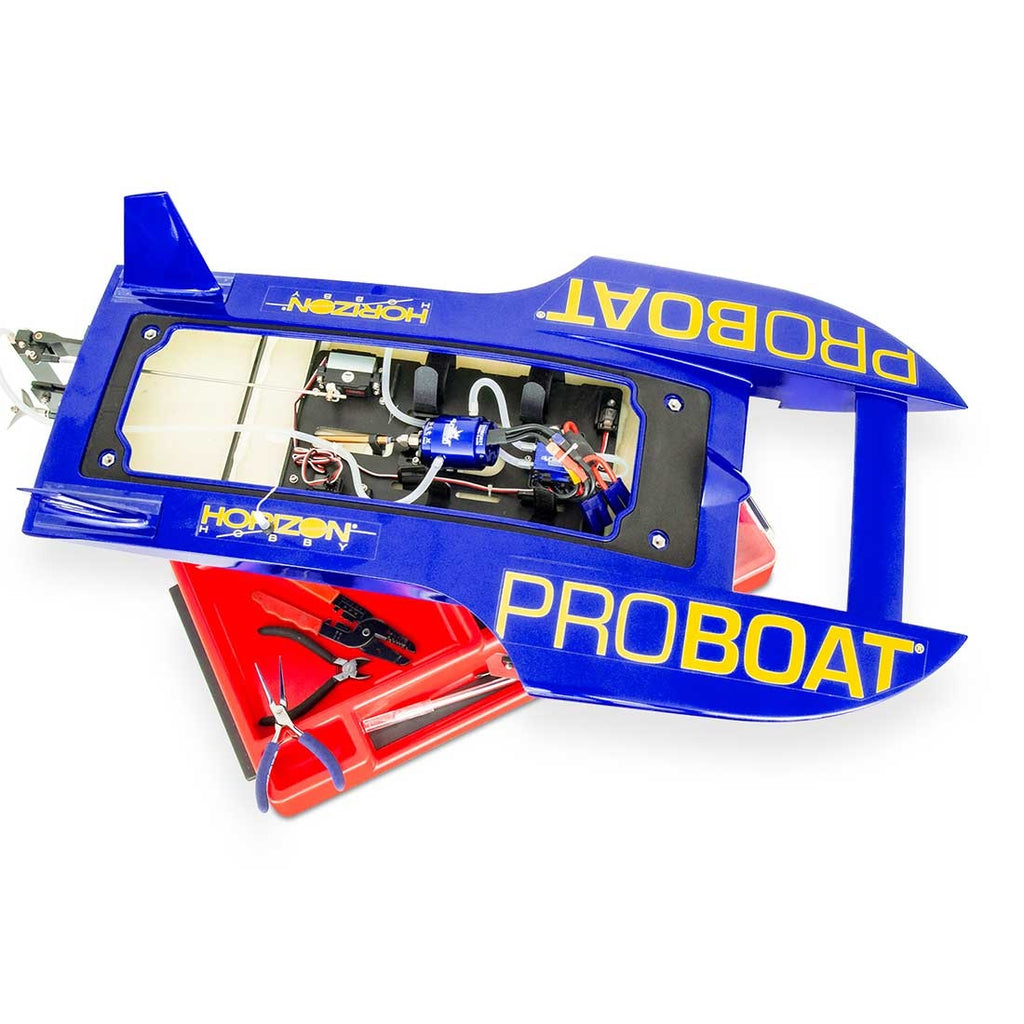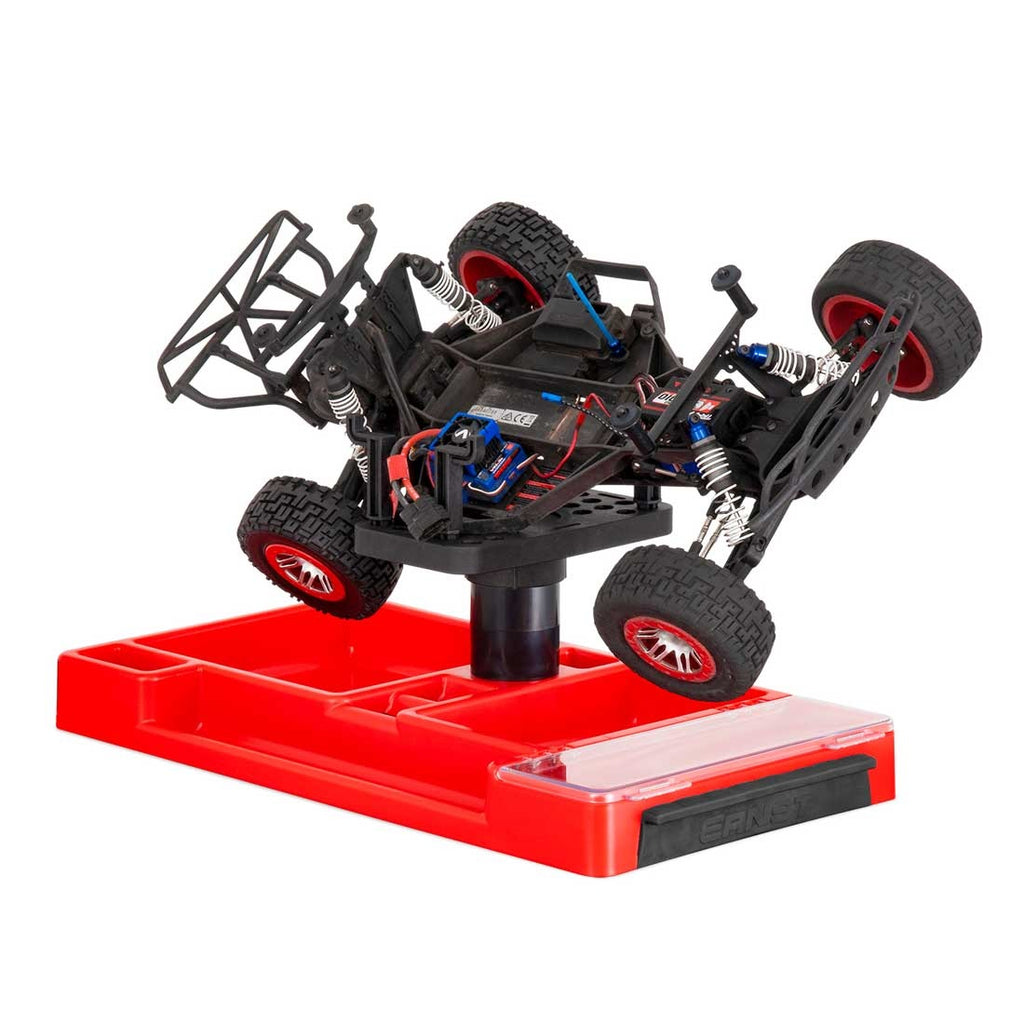 Ernst Ultimate Hobby Stand
Made by RC enthusiasts for RC enthusiasts.
Look no further – one stand for all your hobby needs is here! Use at home, in the field, or at the track. It is rugged and easy to clean. There are large compartments that fit transmitters and there's even easy access bins with magnets to keep small metal parts in place. Work on surface vehicles such as crawlers, monster trucks, on-road vehicles, and electric boats. Also, a variety of smaller aircraft like planes and drones can be worked on.
This Ultimate Hobby Stand is adaptable to fit a wide variety of projects including RC, scale modeling, model railroading, and crafts. Use it for assembly, repairs, painting and more!
This stand features adjustable taper-lock rests that provide incredible versatility to position your project and keep it in place. There are both short and long arms included for height and placing options. Alternatively, the arms can be removed so that large items can rest directly on the platform's foam grip pads. The sturdy platform rotates 360 degrees for easy access and can be positioned at two different heights. Projects can even be strapped on for added security using the provided slots.
The base of the stand serves as a work tray with an anti-skid bottom, rubber grip handles and easy-scoop compartments. There are three compartments with magnets for small metal pieces, two larger compartments and one enclosed compartment. The layout will accommodate a wide range of items whether it's fasteners, tools, batteries, assembly components, paints and brushes – you name it.
This Ultimate Hobby Stand is sure to act as an extra hand when you need it the most. Elevate your craft.
Made in the USA
What is included:
One Base with lid
Two center columns
One platform
4 short arms
4 long arms
3 magnetic strips
2 foam strips